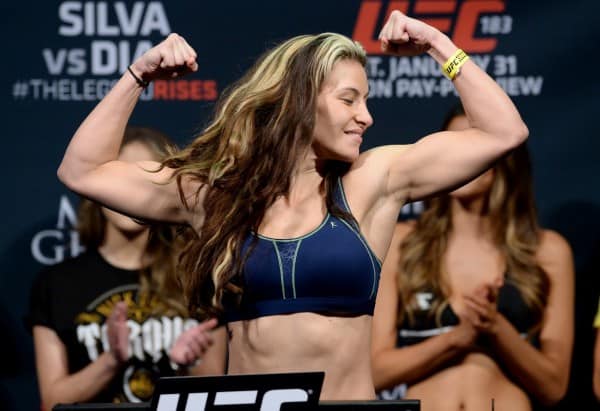 UFC president Dana White confirmed that Miesha Tate locked up an unprecedented third title shot at dominant champ Ronda Rousey when she beat Jessica Eye by unanimous decision in the co-main event of July 25's UFC on FOX 16 from Chicago.
She also flashed some newfound striking power in doing so, dropping Eye with a huge punch in the second round and perhaps even more importantly, exhibiting a new wrinkle to her previously grappling-centered game.
'Cupcake' is going to need all of the striking power she can get, along with improved movement, speed, and anticipation if she wants to come even close to dethroning the undefeated 'Rowdy,' so it looks like Tate is working hard to obtain all of those skills.
She posted an Instagram photo of herself looking rather ripped yesterday; check it below. Will it be enough to finally beat Rousey?