Paul Craig targets UFC 286 clash with Anthony Smith for the title "of being the jiu-jitsu guy at light-heavyweight."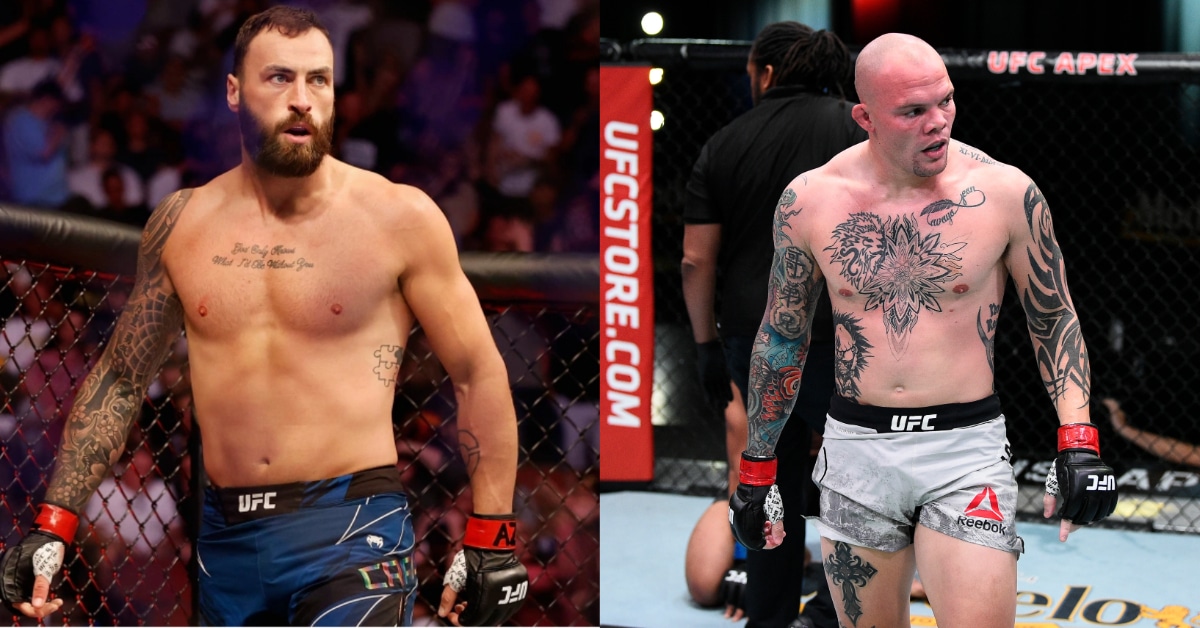 Paul Craig has welcomed the opportunity to face fellow light-heavyweight contender Anthony Smith at the UFC's upcoming pay-per-view in London.
Paul Craig returns to action later this month at UFC 283. The Scottish grappling wizard had been tasked with taking on native Brazilian, Johnny Walker, in his homeland when the promotion heads to South America for their first pay-per-view event of the year.
The 35-year-old will be looking to bounce back from a disappointing final outing in 2022 where he dropped a unanimous decision to Volkan Oezdemir at UFC London.
Meanwhile, his opponent, Johnny Walker, will be looking to claim back-to-back victories for the first time since 2019 after he closed his 2022 out with a submission victory over Ion Cutelaba at UFC 279.
You can expect an all-out war when these two men step inside the octagon at the UFC 283, The two hold a combined 47 professional outings so far in their respective careers which have only required the judges' influence on five occasions,
Should Craig emerge victorious out in Brazil, 'Bearjew' already has his sights set on his next opponent after he called for a matchup with former light-heavyweight title challenger, Anthony Smith.
Paul Craig Calls For Anthony Smith at UFC 286
Speaking in an interview with Michael Bisping, Craig explained his interest in the matchup and why he is so eager to take on the currently ranked 6th 205-pound contender.
"Anthony Smith is already in a camp. So potentially could be Anthony Smith in London. That would be a pretty good fight in London."
Craig continued, "He's obviously come out and said that he wanted to fight me after one of his press conferences. I think it's a tough and fun fight. Two high-level Jiu-Jitsu guys kind of staying with each other, that just turns into this rock em' sock em' robot fighting. I think that is how it's going to go and I'm also looking for a challenge, I'd like to have that title of being the jiu-jitsu guy at light-heavyweight."
Anthony Smith has already revealed he is almost certainly guaranteed an outing in March and having expressed an interest in facing Paul Craig the UFC matchmakers should have a very easy decision to get these two men paired up.
Would you like to see Paul Craig vs Anthony Smith at UFC 286 in London?