Patricio Pitbull Favored to Win Main Event in Bellator x RIZIN Headline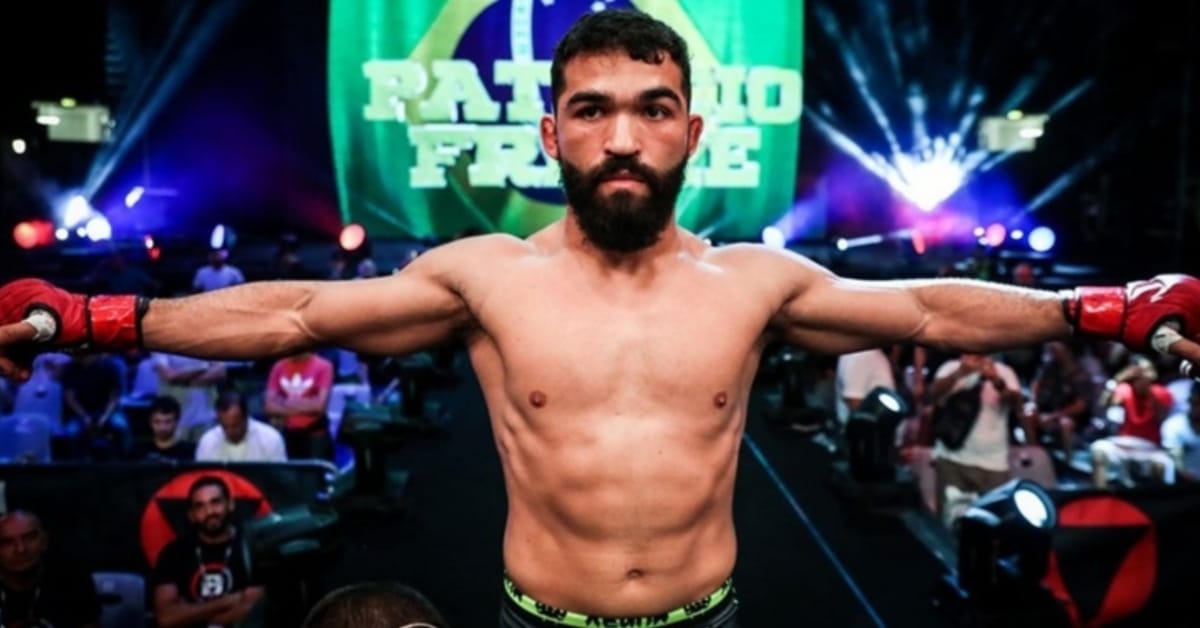 This New Year's Eve, mixed martial arts will continue to push the frontiers of combat sport entertainment with an exciting crossover clash. Two of the sport's biggest promotional federations, the Bellator and RIZIN, will combine for an inter-promotional clash between the two organizations in Tokyo. We look at how this event came to be, and who is favored in its main event.
Bellator x RIZIN Event First of Its Kind in MMA
It has been a spectacular year for Bellator MMA, which continues to make ground on the UFC as the second-most popular mixed martial arts organization in the world.
While the regular season is over now, the Bellator will conclude by sending five of its best fighters over to Tokyo, for an innovative co-promotion with the Japanese mixed martial arts organization, RIZIN. The event will see five bouts take place, with the likes of Patricio Pitbull, AJ McKee and Kyoji Horiguchi all representing Bellator at the Saitama Super Arena in Saitama, Japan.
Fights will be fought under RIZIN rules, with the clashes taking place in a ring, rather than a cage, most importantly. Regardless, the event is sure to attract even more attention to the already popular Bellator, and is an excellent end to the year for the promotion.
Patricio Pitbull Favored in Main Event
This time last month, Patricio Pitbull was pushed hard to earn a spot on this fight card.
Now, the 35-year-old Brazilian has not only locked in a place at the Bellator x RIZIN event, but he's fighting in the main event and is favored to win. Pitbull will be up against home favorite and RIZIN representative Kleber Koike Erbst, with the fight taking place at the featherweight level. The two men hold almost identical records, having both fought just under 40 professional fights each.
Pitbull comes into this clash off the back of consecutive wins, which have extended his professional record to 34-5-0 and 22-5-0 at Bellator. These wins included a satisfying rematch victory over AJ McKee, who had dealt Pitbull only his fifth loss of his career in mid-2021. While Pitbull may not be at the same level as the best fighters in the UFC, he certainly has carved out a niche for himself in the Bellator and proven himself a fierce competitor at this level.
Home Favorite Looking to Spoil Pitbull's Party
Home favorite Kleber Koike Erbst is unlikely to lie down and let Patricio Pitbull walk all over him, however.
In fact, this should be an excellent main event. Erbst is on a seven-fight win streak and is unbeaten across his six fights in RIZIN so far. Across his entire professional career, the fighter is 31-5-1 since debuting in 2008. Therefore it also makes sense that Erbst is the favorite to take home the win. Right now the best betting sites with the best odds have healthy odds for Erbst to win this one by submission, given that his last seven victories have all been submission finishes in the Japanese fighter's favor.
If Erbst is to make this a competitive main event and defeat Bellator's Pitbull, he'll need to ensure his take-down game is strong and he makes this a grappling match, rather than exchanging blows with Pitbull.