X-Rated OnlyFans boxer Elle Brooke concerned that a crazed fan may try to clone her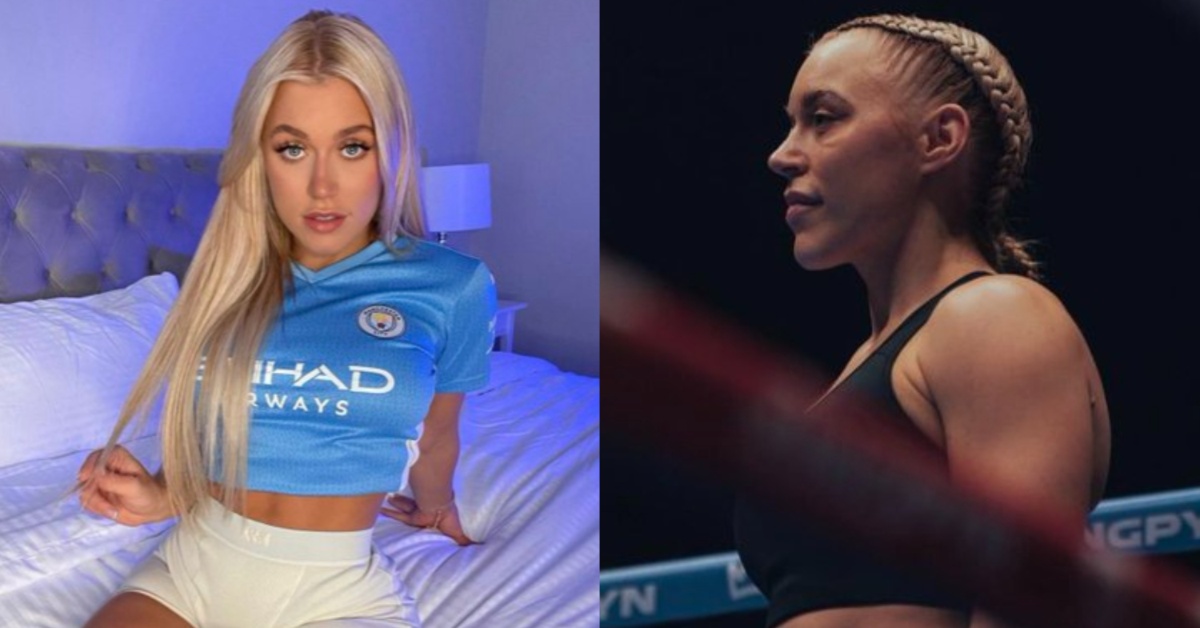 With all the advancements in genetics and DNA manipulation, influencer Elle Brooke can't help but wonder what some of her fans are really up to when they come calling for her dirty laundry.
And we literally mean dirty laundry.
The 3-1 boxer recently revealed that one avid fan was on the hunt for her sweaty gym clothes. The sweatier the better. The request had Brooke questioning why someone would even want something so unhygienic. Naturally, she came to the most logical conclusion; someone might be trying to make their own Elle Brooke.
"Some guy wanted to buy sweaty clothes, to the point where you could ring them out. Like training gear, socks, anything like that. I was just like oh man, that's a bit unhygienic cause I work out really hard," Brooke told OnlyAccounts.io. "I always think, what if someone wants to clone me? Elle Brooke vs. Elle Brooke? Or make it a tag team with four of us? I'd love to do a tag team with my sister. I sparred her recently."
The sale of ring-used gear and undergarments has been a lucrative business for quite some time but with the emergence of fans desperate to get their hands on the bath water and sweat of their favorite celebs and online personalities, one can't help but wonder what the endgame is.
Elle Brooke Exposes Kyngpin Boxing's Shady Tactics
Elle Brooke last competed in July under the Kyngpin Boxing banner in Dublin. Brooke fell to fellow influencer Jully Oliveira at the event, suffering her first loss as a pugilist. Following the fight, Elle Brooke revealed that the embattled fight promotion practically ghosted its fighters following their inaugural card in April.
"Between the first and the second Kingpyn tournament show, no fighter had any communication from the owners until two weeks before the fight," Brooke said. "We were all messaging each other like, 'What the f*ck is going on?' Even the amazing event staff and the social media team were in the dark. None of us knew what the f*ck was happening.
"We were then told that the first event didn't do well at all and that the investors had pulled out and it was likely that this show wasn't even gonna happen. Days later we were told the event could still happen but on the condition it was on DAZN and that we would be paid on a revenue-share basis."
Two weeks prior to the event, Kyngpin Boxing was bankrupt and ready to pull the plug before DAZN came along and offered them an opportunity to keep the lights on.
"Of course, all the fighters were pissed off about this, we've been working our asses off for months and months and we wanted to fight," Brooke continued. "We were backed up in a corner to accept if we wanted to fight and most of us did. We have been training for months and months. You don't know the amount of hard work that goes into the back of a fight.
"The owners knew that the investors had pulled out days after the first tournament show. They waited until two weeks prior to the second tournament show to tell us that the investors had pulled out. And this is after all the fighters had been training months and they had promoted the show" (h/t MMA Mania).
No additional Kyngpin Boxing events have been announced beyond the July card at 3Arena.