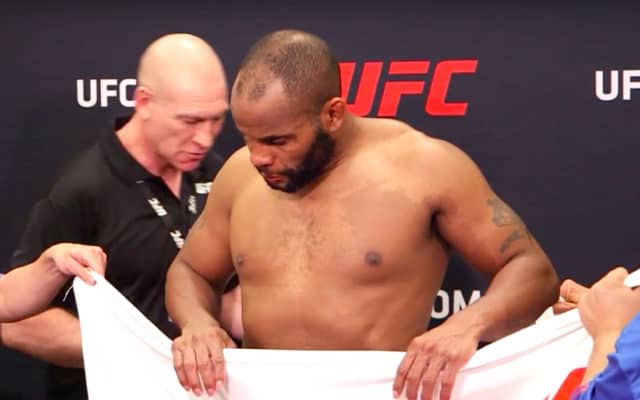 Following the towel incident involving UFC light heavyweight champion Daniel Cormier at UFC 210, the New York State Athletic Commission (NYSAC) has decided to make some changes to its weigh-in protocol.
Weigh-ins for UFC 210 took place on April 7th, one day before the event, and some controversy ensued once Cormier hit the scale. Initially, Cormier missed the 205-pound weight limit by 1.2 pounds but returned three minutes later and made the weight perfectly.
While weighing in the second time, however, Cormier was holding on to the towel that was covering him and it looked as though he was putting some weight on it, which would've affected the scale's reading. The NYSAC did not penalize Cormier as he technically didn't break any of their rules (via MMA Fighting):
"When I got off the scale the first time, I walked away, and they didn't cover me," Cormier said. "So obviously, a guy thinks that he's losing everything that he's worked for on the scale, and we just walk back off the scale and nobody even worried about protecting me. So I was like, you know what, I'm going to hold the towel a little bit myself to make sure that I'm covered."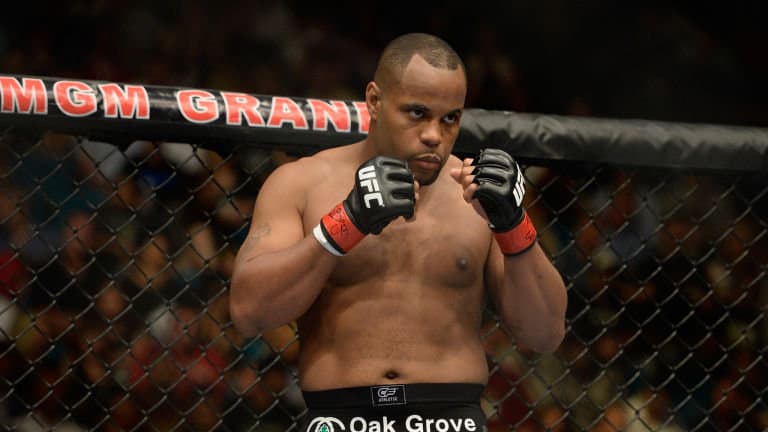 Because of this, a change to the NYSAC's regulations as it pertains to weigh-ins were made on April 13th. The change suggests that a fighter "shall not make physical contact with any person or object other than the scale."
You can read the full addition to the rule here:
"When on the scale, the combatant shall stand still with his or her feet flat upon the scale and shall not make physical contact with any person or object other than the scale. No other person shall touch the scale when a combatant is in the act of weighing in. While on the scale, the combatant shall follow any direction issued by the Commission."
Another addition to the rules suggests that a fighter can be disciplined by the commission if a competitor  "fails to act in good faith, engages in disruptive behavior, or violates any rule or directive of the Commission during the official weigh-in."
"In the discretion of the Commission, a combatant may be directed to immediately retake the scale to ensure that the combatant's weight was accurately assessed."
If you enjoyed this story, please share it on social media!