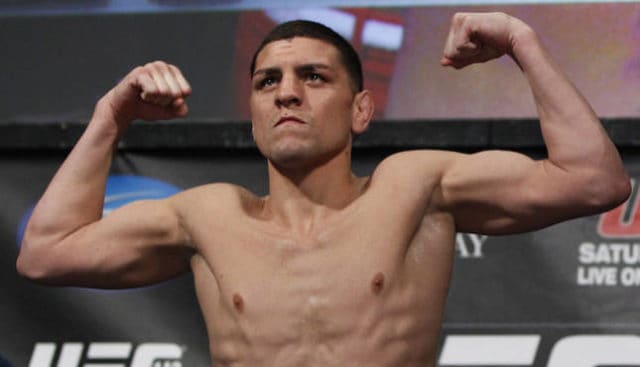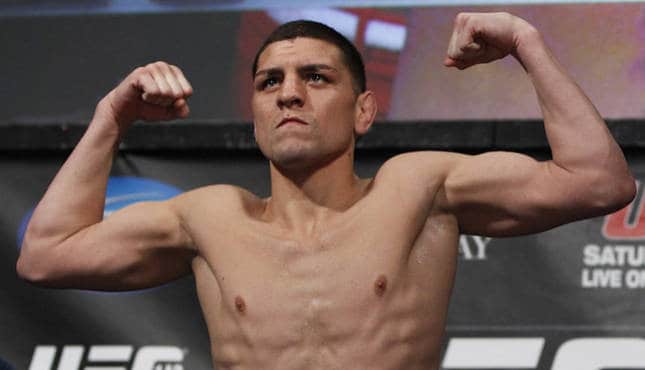 Nick Diaz's domestic violence case has been dismissed.
The Clark County District Attorney in Nevada has declined to pursue the case against the UFC star. Diaz's attorney, Ross Goodman, broke the news this morning (Thurs. August 30, 2018):
"We are grateful that the District Attorney's office was fair and thoughtful in reviewing this case based on the evidence and making the decision to dismiss this matter particularly in light of the Grand Jury's decision finding probable cause was lacking," Goodman said.
Goodman added that he hopes the decision clears Diaz "from being associated with such horrific but false allegations."
A Las Vegas Justice Court judge dismissed the case with prejudice, which means it has been dismissed permanently.
Initially, Diaz was facing three felony charges and two counts of domestic battery by strangulation. He also faced one for domestic battery with substantial bodily harm. Diaz was facing a domestic battery misdemeanor charge from an incident that occurred in May.
The 35-year-old was being accused by an on-and-off again girlfriend of grabbing her by the head and slamming her to the ground before choking her. She admitted to throwing a glass at Diaz's head during the altercation that occurred in Las Vegas in May.
Goodman also noted that he believes the charges being dropped are "vindication" for Diaz in the matter (quotes via MMA Fighting):
"Throughout this ordeal [the alleged victim] has given multiple inconsistent versions of what occurred and recently testified before the Grand Jury to a third version," Goodman said.

"Further, the medical records made clear that [the alleged victim] did not suffer any fractures, subluxation of dislocation, soft tissue damage or any substantial bodily injuries expected from such allegations.

"The videos she posted prior to this incident clearly shows someone who is motivated by revenge because Nick was seeing other women.

"Truth delayed is better than no truth at all and I trust that the ultimate dismissal of all charges with prejudice will be viewed as total vindication for Nick and clears his name from being associated with such horrific but false allegations."
If you enjoyed this story, please share it on social media!