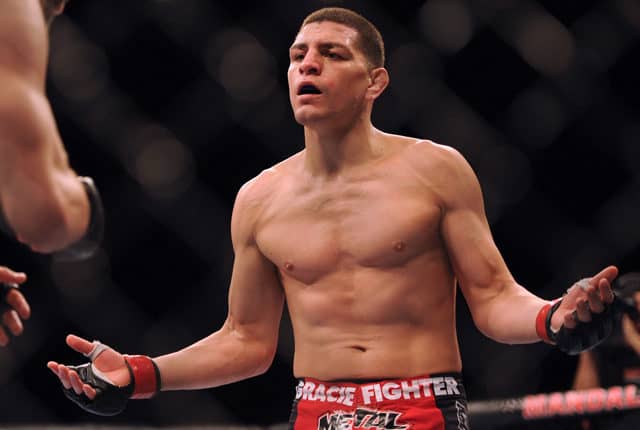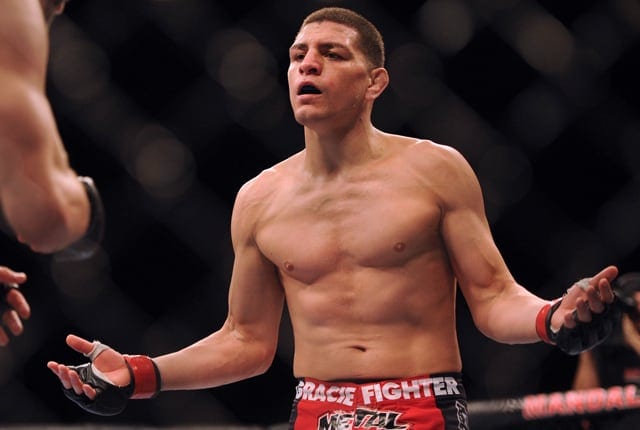 Nick Diaz sets sights on making his long-awaited return to action after being cleared of the recent domestic violence charges he was facing. It all started once Diaz was arrested on May 24th after allegedly assaulting a female.
The Charges
He was later arrested and charged with felony domestic battery. He was later released after posting $18,000 bail. As a result of this legal issue, the UFC decided it was best to freeze his contract and will not take any action until the legal process is complete as they believe in the right to due process.
Everything changed once the charges against him were dismissed by the Las Vegas, Nevada District Attorney's office on Thursday.
Nick Diaz Sets Sights
Diaz has not been seen in the Octagon since his bout with Anderson Silva in January 2015. This fight was later overturned to a no-contest after Silva tested positive for banned substances. Diaz also failed a drug test in relation to that fight for marijuana and was suspended 18 months by the Nevada Athletic Commission (NAC).
Prior to that fight, he suffered losses to Carlos Condit at UFC 143 and Georges St-Pierre at UFC 158. Despite his recent slump, the UFC and its President Dana White will be glad to have him back as he is a PPV draw. Now, the question is, who will he fight in his return bout.
After the news was made public, Diaz took to his official Twitter account to comment and vowed to return to fighting.
"Im grateful this case is finally over. I want to thank my team and my lawyer Ross Goodman for the excellent work. But most importantly, I want to thank the fans that stuck by me throughout this process. I'm happy to put this chapter of my life behind me. I'm looking forward to focusing on my return."
— nick diaz (@nickdiaz209) August 30, 2018
If you enjoyed this story, please share it on social media!