Ex-UFC champ Francis Ngannou accuses Tyson Fury of glove tampering: 'I think he's cheating'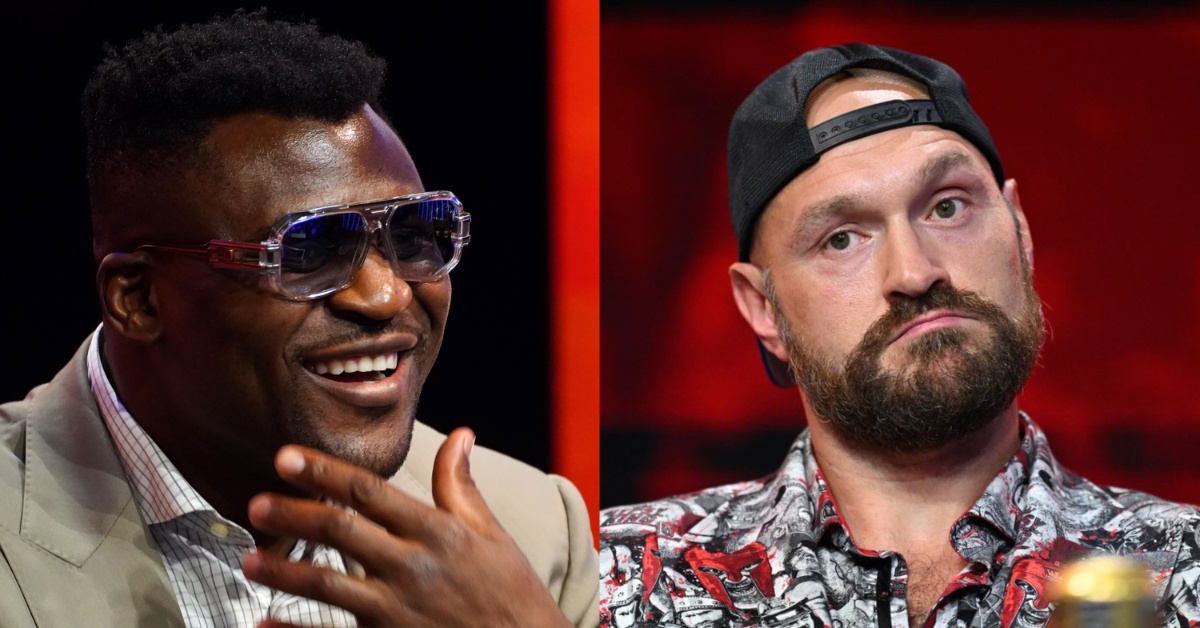 Francis Ngannou may want to take a closer look at Tyson Fury's gloves before the pair square off in the squared circle next month.
Nearly two years removed from his last appearance inside the Octagon, Ngannou will make his long-awaited return on October 28 when he makes his pro boxing debut against the reigning WBC heavyweight world champion, Tyson Fury. With a month to go before their highly anticipated clash, 'The Predator' is levying some pretty big accusations, claiming that 'The Gypsy King' is potentially tampering with his own gear to gain an unfair advantage.
"Tyson's gloves," Ngannou said during an appearance on The Joe Rogan Experience. "He's very tricky with his glove. I think he's cheating. I've heard a lot of complaints about his gloves, that his gloves have no protection."
Ngannou Says Fury's Past Opponents Have Expressed Their Concerns
Francis Ngannou claims to have heard complaints from some of Fury's biggest opponents, giving way to his own suspicions as fight night draws near.
"Even when he fought Deontay Wilder, he complained about that," Ngannou said. "Derek Chisora complained about that, and that's what we're talking about with the team, the U.K. commission and the gloves.
"We're going to get there, and we need every glove to get checked. You don't tell me about this, commission. All the gloves get to be checked. If you want us to fight bare-knuckle, let's go bare-knuckle, but don't give me 10-ounce gloves, and he wears eight or six-ounce gloves because he has no protection" (h/t MMA Junkie).
Joe Rogan pushed back on Ngannou's claim, but 'The Predator' made it clear that his team will work to ensure that there is no foul play when the two behemoths meet in Saudi Arabia.
Their October 28 contest will be the first appearance of either man in 2023. Ngannou last competed at UFC 270 in January 2022, successfully defending the heavyweight title against Ciryl Gane before parting ways with the promotion three months later. Fury completed a trilogy fight with Derek Chisora in December 2022, earning a 10th-round TKO in a fight that nobody really asked for.
Once his pro boxing debut is in the books, Francis Ngannou is expected to move back into the world of mixed martial arts under the PFL banner after signing a ground-breaking deal with the promotion earlier this year.