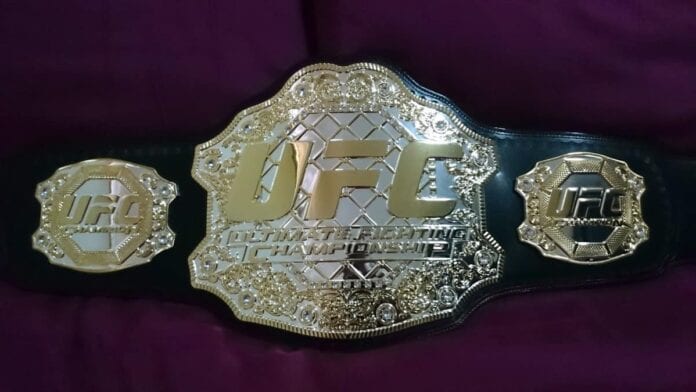 The UFC is preparing to implicate its fourth female weight class.
Currently the UFC has three female weight divisions, bantamweight (135 pounds), strawweight (115 pounds), and featherweight (145 pounds). Now the UFC is set to introduce a female flyweight division (125 pounds), per a report from FOX Sports' Damon Martin:
The new season of The Ultimate Fighter will launch the women's flyweight division and crown the first ever champion #UFC #TUF

— Damon Martin (@DamonMartin) May 3, 2017
The report suggests the inaugural champ will be crowned via the next season of The Ultimate Fighter Season 26 (TUF 26). Women currently in the UFC, as well as women not in the UFC, will be allowed to submit their names for the tournament.
Current UFC bantamweight contender Lauren Murphy has already confirmed that she intends to volunteer for the show via a report from MMA Fighting. Tryouts for the show are currently scheduled for Tuesday, May 23 at 8 A.M. PT in Las Vegas, Nevada.
This isn't the first time the UFC has decided on an inaugural champion for a new division via TUF, as the first ever women's strawweight champion was crowned on TUF 20. The winner of that season was Carla Esparza, the first ever women's 115-pound champion.
We'll keep you updated as more information becomes available…