Some more footage has surfaced from UFC welterweight champion Kamaru Usman, Ali Abdelaziz, and Colby Covington's casino melee last month.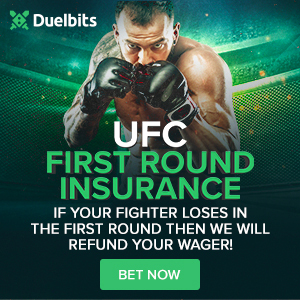 The incident took place after UFC 235, in which Usman won the 170-pound strap from Tyron Woodley with a lopsided unanimous decision. Former interim welterweight champion Colby Covington was in attendance all fight week. His constant antics were in attempt to get under the skin of both Woodley and Usman – he succeeded.
On the day after the fight, Usman and Ali confronted Covington in a casino buffet line. A scuffle nearly broke out before the pair were separated. TMZ Sports has released some new footage from the incident. In the beginning, Usman can be seen attempting to calm Abdelaziz down and prevent him from going over to confront "Chaos."
Instead, Abdelaziz proceeds on, sparking the incident which nearly got physical several times. Check out the video here:
Covington likely hasn't seen the last of Usman and Abdelaziz. UFC President Dana White has said that Covington will be the next challenger for Usman's title. Once their bout is made official, things will really begin to get interesting.