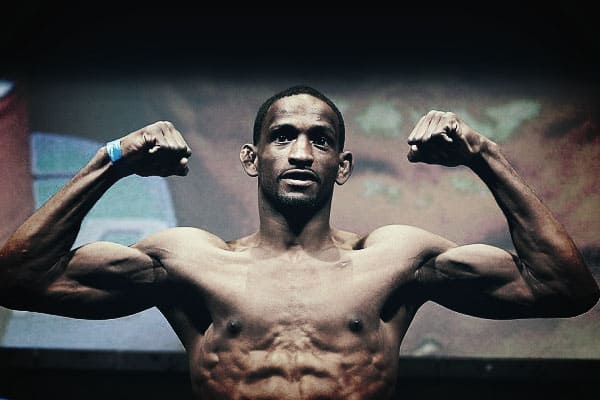 Streaking welterweights Neil Magny and Demian Maia have been paired for a PPV (Pay-Per-View) showdown on the stacked UFC 190 card in Brazil. The event, set to go down in the HSBC Arena in Rio De Janeiro, Brazil this coming August 1st 2015, is packed to the gills with awesome fights, and could be the key to a title contender fight for both men. Magny currently rides a seven fight win streak, including five great showings in 2014, followed up by two finishes against Kiichi Kunimoto and Hyun Gyu Lim in 2015.
Maia has defeated Ryan LaFlare and Alexander Yakovlev since a pair of back-to-back losses in 2013/14, bringing his 170-pound tally to 5-2 overall. The former middleweight title challenger (vs. Anderson Silva) looked strong in his domination of the prospect LaFlare, and at aged 37 he probably needs a win over the younger and much taller Magny to keep any sort of title run hopes alive.
The head of the card features a women's bantamweight grudge match, as Ronda Rousey takes on Bethe Correia for the title. The Brazilian 'Pitbull' has talked much trash about 'Rowdy', and having beaten two of the champ's team mates, Correia and Rousey may prove to be the biggest rivalry in Women's MMA (mixed martial arts) history. Perhaps we'll finally get to see Rousey vs. Cyborg one day, but this'll do for now.
Stefan Struve takes on former Pride FC heavyweight boss Antonio Rodrigo Nogueira, 'Big Nog's' little brother Antonio Rogerio Nogueira takes on old rival Mauricio 'Shogun' Rua in a rematch of their classic showdown in Brazil, Soa Palelei is paired with skidding 'Bigfoot' Antonio Silva, and there's a light-heavyweight scrap between Patrick 'Durkin' Cummins and former Strikeforce light-heavyweight champ Rafael Cavalcante.
With the addition of Magny s. Maia, here is how the August 1st UFC 190 card is shaping up:
Champ Ronda Rousey vs. Bethe Correia – for women's bantamweight title
Antonio Rogerio Nogueira vs. Mauricio Rua
Antonio Rodrigo Nogueira vs. Stefan Struve
Rafael Cavalcante vs. Patrick Cummins
Soa Palelei vs. Antonio Silva
Neil Magny vs. Demian Maia