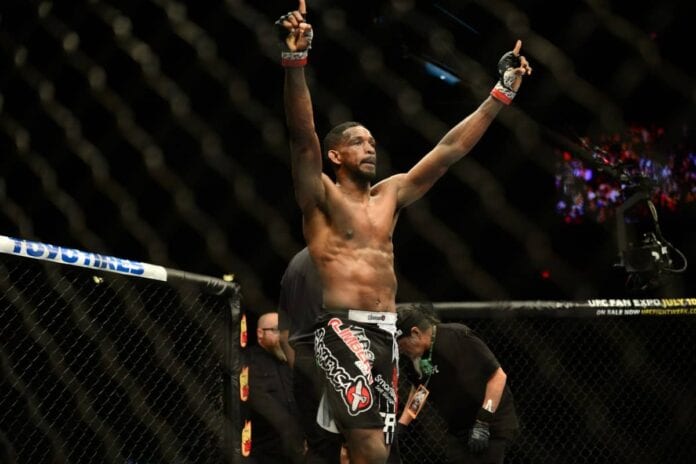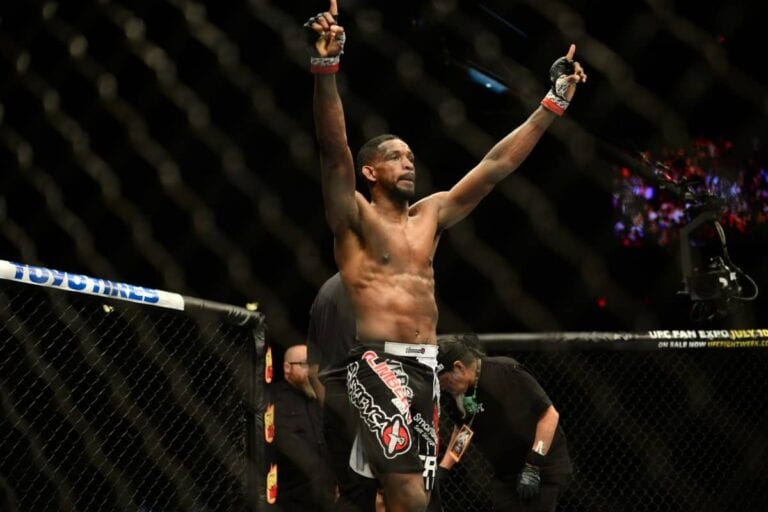 Neil Magny (16-4) looked to quickly rebound from his submission loss to Demian Maia earlier this month when he took on Erick Silva (18-6, 1 NC) at UFC Fight Night 74 in Saskatoon.
Mission accomplished.
Magny ducked under a hook and thought of going for a takedown, but Silva had other plans and brushed him off. Silva whiffed a spinning elbow and Magny took him down. They returned to the feet and Silva got a takedown of his own. Silva transitioned to side control. "The Tiger" was looking to set up a north-south choke, but Magny defended it. Magny got back up and took Silva down. Magny took the back of his opponent and rained down punches. The round came to an end with Magny controlling Silva.
Round two got started and Magny landed a right hand. Silva partially connected with a spinning kick to the body. "The Tiger" missed a leg kick, but landed a left hand. Magny landed an uppercut and Silva missed two wild punches. Magny connected with a knee. Silva was able to take his opponent down with under two minutes left in the round. Magny used wrist control to get back up and control Silva against the cage. They separated and the round ended with Magny getting the better of "The Tiger" on the feet.
Magny landed a leg kick at the start of round three. Silva answered with his own thudding leg kick. "The Tiger" had his left hand blocked. Magny ducked under Silva's hook and landed a knee to the jaw. Magny caught Silva's body kick and held him against the fence momentarily. He snuck in an uppercut and popped Silva with a few jabs before bringing him to the mat. Silva wasn't able to get anything going in the last few seconds of the fight.
While two judges gave the fight to Magny, one judge actually had Silva winning.

Final Result: Neil Magny def. Erick Silva via split decision (28-29, 29-28, 30-27)