Nate Diaz shook things up in a massive way at UFC 196, taking out the promotion's most marketable fighter Conor McGregor on just 11 days notice. It was the first loss for 'The Notorious' under the UFC banner, and he was originally meant to face lightweight champion Rafael dos Anjos in the pay-per-view main event. The featherweight belt was still intact, but what was somewhat left in tatters was McGregor's immediate future. What was certain is Nate Diaz's coming of age.
He'd worked hard under the Zuffa banner for nearly 10 years before the McGregor fight, and he'd finally landed the massive media attention that had always eluded him before. Taking the fight on just 11 days notice proved to be a minor factor, as Diaz choked McGregor in to submission in front of millions of stunned viewers.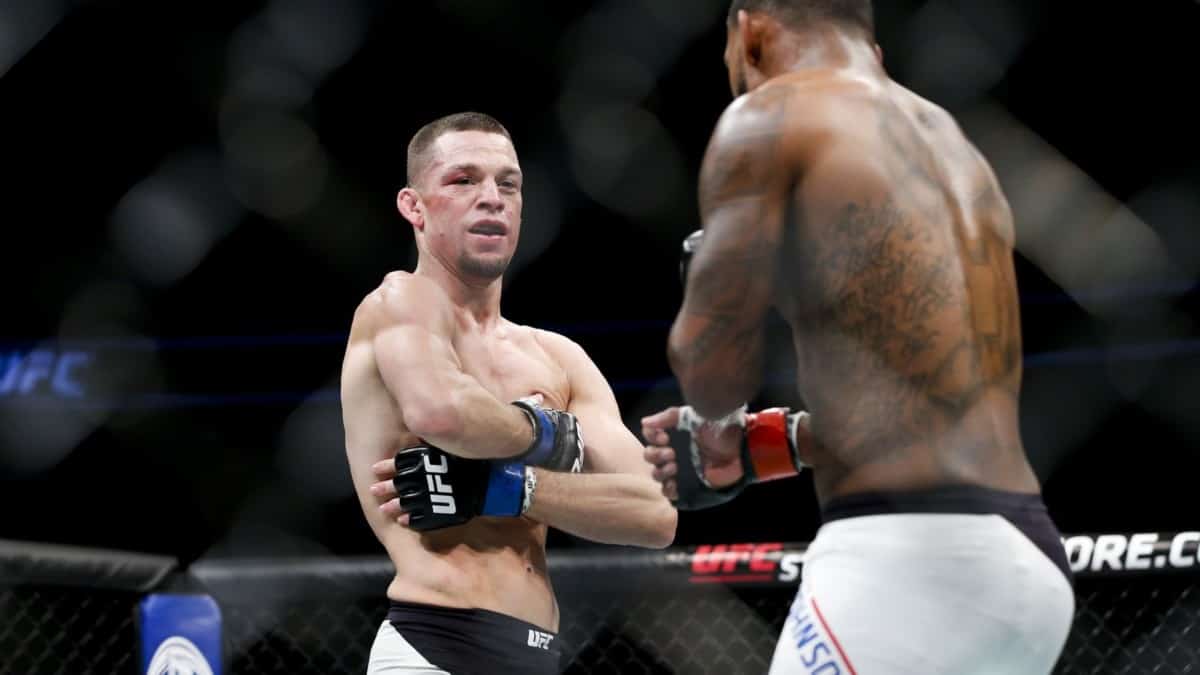 If you look back you'll see that Nate Diaz was promoting the sport in a very similar way to Conor McGregor now, only many years before the Irishman. The difference between the two? Promotional money, and the UFC clearly didn't believe in the Stockton bad boy's abilities. That's what made his anti-hero win at UFC 196 all the more special.
In typical Diaz brothers style, Nate was flipping the promotion off for their years of ill belief in him, with comments like 'Nate is not a needle mover' in the back of his mind. Now, perhaps more deserving than 99% of the fighters on the UFC's roster, Nate Diaz is a superstar.

The badass weed smoking gangster from the hood could no longer be held back by the promotion's doubts, and we've seen him take some serious air time ever since March 5.
This latest interview is mind blowing to say the least.
Check out the entire interview on page 2…
continue…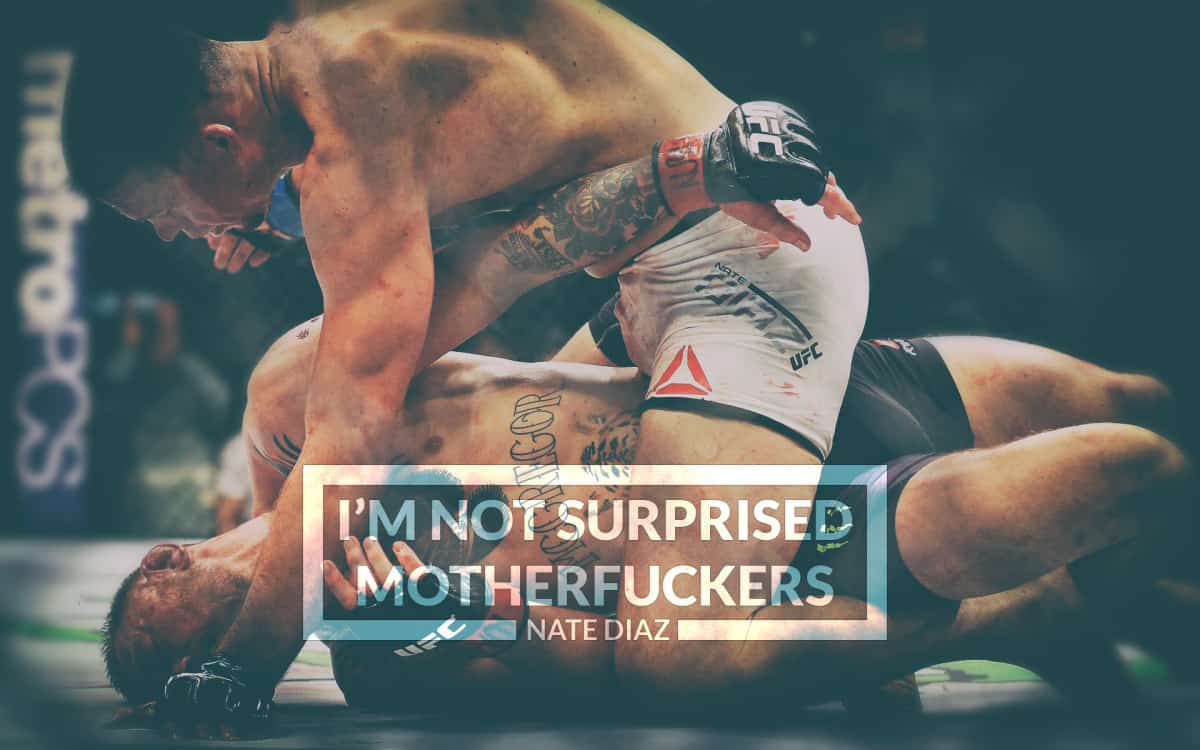 Speaking with Esquire, Nate Diaz had some great questions to field, including whether he really meant what he said about most UFC fighters being on steroids, Conor McGregor, trash talking and much more.
Enjoy!
Regarding his 'Everyone on steroids' comments
I've been preparing for that my whole career. I've already learned that everybody is on steroids. I'm cool with it, I don't care… You could be as strong as you want, and I say it's all good. You do your steroids and I'll smoke my medical marijuana and then we can get our fight on. I'm not really worried about it… Not that I'm gonna do that. But if you're gonna do steroids, we can do that, it's whatever.
Why he used to duck media events
I put in a lot of time dodging all these interviews for training because I was like, "There's no time to do this shit. I'm a fighter, I don't need the media." Well, nowadays I understand that's a big part… I think that's why I'm where I'm at, because when everybody else was fucking around doing interviews and doing photo shoots, I was in the gym, and I got ahead of the game. I feel like they all became black belts in media, and I became a black belt in martial arts.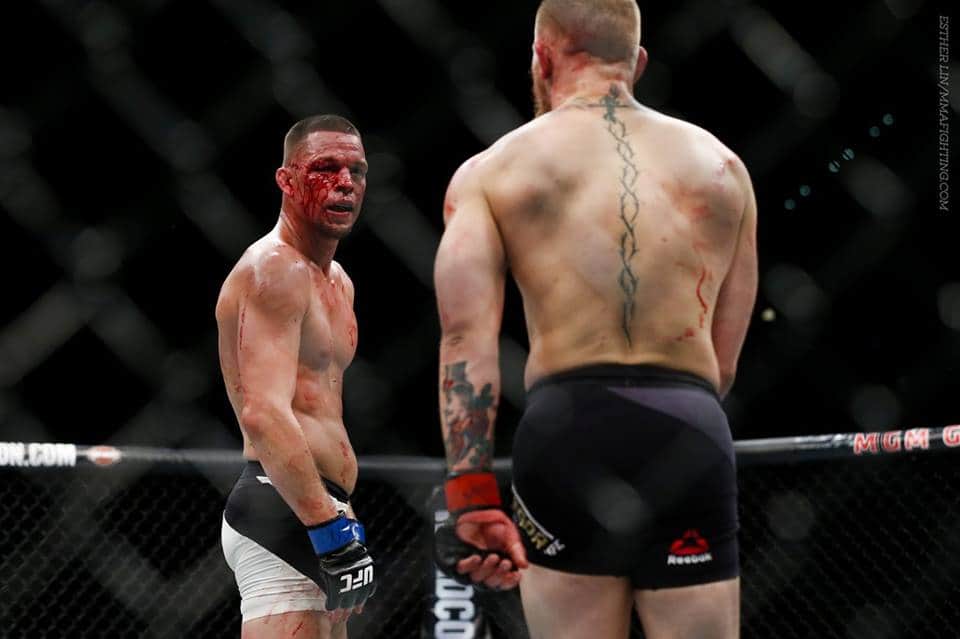 Why fighters need to talk smack to get back
I just think fighters need to start making stars out of themselves, you know? Like what Conor [McGregor] is doing. Like, there's somebody speaking up and doing what he says. I've been doing that for years, and I've been having no back up with it—they're just trying to shut me down. But I finally see somebody doing it, and I'm like, "Alright, there's a guy that we can do something with. We can make a show."
No one's doing anything; they're just keeping their mouths shut and they're like robots. Everybody's the same person. Go out there and make a star out of yourself! People need to start speaking up and saying some shit, and if they want to fight, they should be yelling out names like, "What's up? Let's get a fight!" That's what people want to see.
I laid out the blueprint of what should be happening right now. You tell everybody, "What?! That's the motherfucker I want to fight, right there!" Nah, you don't ask for a fight on social media, you get on television and scream it out, like, "Yo, what's up motherfucker, let's get a fight popping." And you make a scene, and now we got a show on our hands.
The rematch with Conor McGregor
Yeah, I think it'll happen. Sooner or later… It's gonna happen.