Modestas Bukauskas details spirited walkout energy ahead of UFC 284 return: 'I could feel ancestors giving me strength'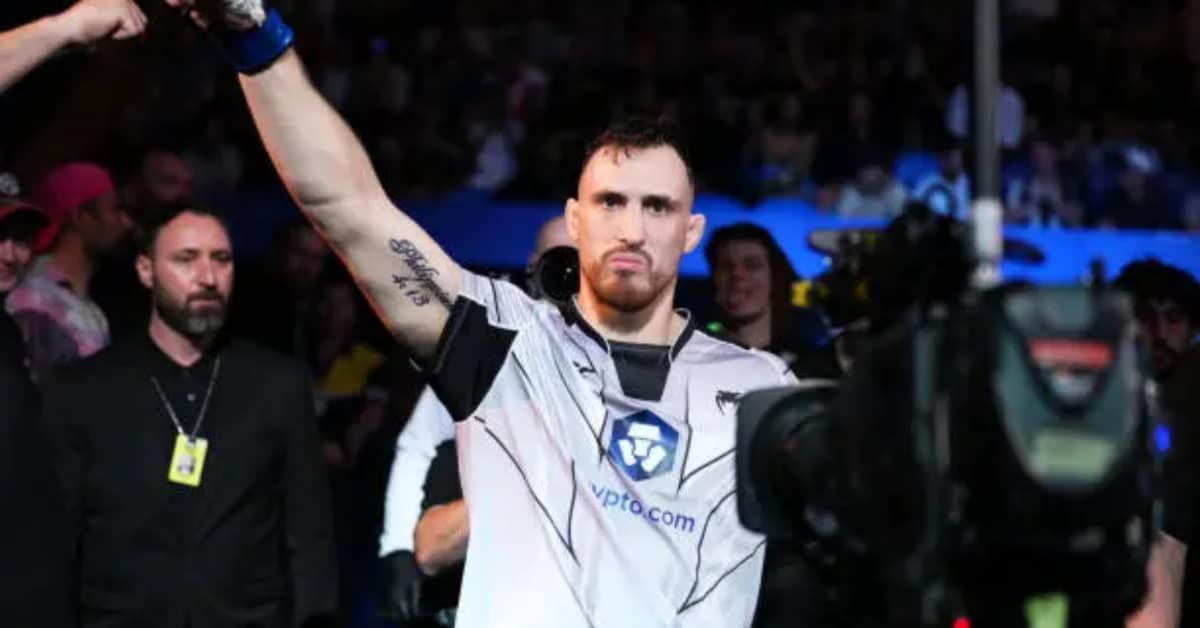 UFC light heavyweight, Modestas Bukauskas claimed his most recent Octagon walk in Perth, Australia earlier this month brought something entirely different than prior walks, explaining how an energy-filled trek to combat was fueled by ancestors and his late grandparents.
Bukauskas, who made his short-notice Octagon return earlier this month at the RAC Arena, turned in the most high-profile victory of his professional career to date, travelling to hostile territory to land a close, unanimous decision win over Tyson Pedro 'Down Under'.
The victory came as Bukauskas' third consecutively, having regained the Cage Warriors heavyweight crown with a one-sided eventual fourth round knockout win over Chuck Campbell back in December of last year. 
14-5 as a professional, Bukauskas had previously competed four times under the Dana White-led banner – dispatching Andreas Michailidis with strikes, before suffering a trio of defeats against Jimmy Crute, Michal Oleksiejczuk, and a devastating TKO defeat to Khalil Rountree Jr. – suffering a debilitating knee injury to boot. 
Modestas Bukauskas details an energy-filled walkout experience ahead of UFC 284
Sharing his experience of walking out in front of a hostile crowd at the RAC Arena ahead of his UFC comeback against Pedro, Bukauskas explained how he felt "strength" was provided to him from ancestors and his late grandparents ahead of his fight.
"I had a very, sort of euphoric opening walkout, actually," Modestas Bukauskas told LowKick MMA reporter, Frank Bonada. "I felt a real energy, like although I was getting booed, like when I was walking out, I felt so calm. It was weird to me, to have felt that calm. It was probably the most present I ever felt. I felt really in the moment – I could feel everything, I could see everything, I could hear everything – everything just felt like '4K'."
"…Here I felt in the moment, ready to go," Modestas Bukauskas explained. "I could feel my ancestors giving me strength and energy. And even like my – like I had a weird moment where I felt like my grandparents like presence, 'cause they both passed away from my dad's side. And I remember just saying to my dad before we walked out, I said, you know, 'Grandma and grandad, they've given up energy. I'm feeling it. We're going to go in and do the job.'"