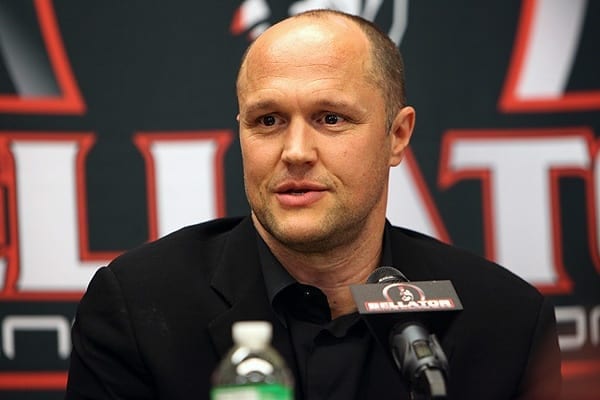 History was made Wednesday afternoon when the announcement of the official Mixed Martial Arts Athletes Association (MMAAA) was made public.
Five fighters made up the founding group: George St. Pierre, Cain Velasquez, Tim Kennedy, T.J. Dillashaw and Donald Cerrone, plus the unlikely addition of former Bellator president Bjorn Rebney who's taken an advisory role. This is a huge step for the sport and all of its athletes, but there are a number of challenges ahead.

Pros:
Having fighters come together like this is ground breaking for the sport as it moves forward. Here are a look at some of the ways the sport will benefit from the newly-founded association. Let's take a look at the positives:
Revenue sharing: This is the biggest point and a major catalyst for founding this association. Currently, fighters allegedly receive about 8-15% of the UFC's revenue, the MMAAA wants to bring that number up to 50%, which would put it on par with most other professional sports. This is huge and would mean a substantial raise for fighters competing on the undercard fighting for purses as small as $8000.
Pension: Fighters, like most athletes, have a small window in which to make money. Money that needs to support their families for a long time. The MMAAA is going to push for a fighter pension, which would help take care of fighters long after their career is finished. A move that again reflects most other professional sports organizations and it may be one of their most important victories in this whole thing.
Benefits: Currently fighters receive no compensation if they are hurt or their opponent is hurt during fight preparation and they are unable to compete on fight night. During the conference call the group addressed this, comparing it to other sports where athletes are hurt all the time and are still compensated. Making it clear this is a problem they will be addressing.
Compensation for retired fighters: The group made it clear they would seek a substantial amount of money for ex-fighters who weren't been appropriately compensated during their career. They weren't totally clear about how they would approach the issue, but said it would be addressed.
A fighters association can be really good for the sport, but it is by no means an instant savior and solution to all the sport's issues. There is still a lot of work to do. Jump to the next page to find out the negatives of the ordeal.