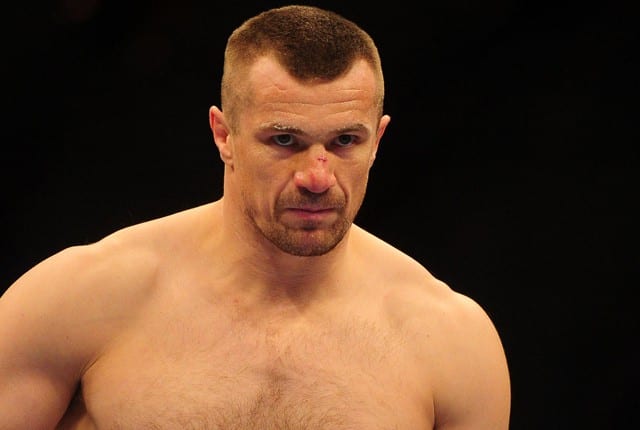 Shortly after admitting to the use of growth hormone this past November, Mirko Cro Cop was slapped with a two-year suspension from the United States Anti-Doping Agency (USADA), and the heavyweight legend is not happy with the agency's decision.
During a recent interview with Ariel Helwani on The MMA Hour yesterday (August 8, 2016), courtesy of MMA Fighting, Cro Cop does not think it is fair that he gets the same suspension as those who actually tested positive for banned substances: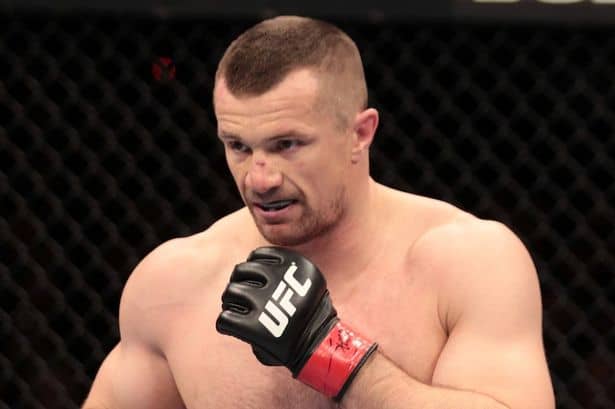 "The whole thing that happened with USADA, it just isn't supposed to happen," Cro Cop said. "It just isn't supposed to happen. I could be warned. I could be, at the end of the day, suspended a few months.
Six months, whatever. But when your test comes completely negative and you suspend that person for two years, the same sentence like some other fighters who was caught after the fight, so they did the fight under doping, under prohibited substances that was found in their body.
And they get the same suspension? That isn't justice."
Although Cro Cop's test results came back negative, USADA deemed the Croatian's admission enough to put him on the shelf for two years, the same time frame that looms over former heavyweight champion Brock Lesnar amongst his recent USADA troubles post-UFC 200.
The Pride FC veteran does not believe it is fair that he would receive the same amount of time suspended as Lesnar, who was able to fight at UFC 200, despite not testing positive for any banned substances:
"They were caught after the fight," Cro Cop said. "So they put the money in their pocket, they fought, they earned the money and they get the same sentence like I did.
It's not fair. But let's not talk about it anymore. I just had to mention it. From my point of view, that is not justice."
Shortly after his suspension, however, Cro Cop revealed that USADA offered to reduce his suspension if he helped reveal other fighters who used performance enhancing drugs, something the former K-1 champion says is 'below every level':
"Offering a fighter that the suspension will be reduced if I snitched on someone, it is below every level," Cro Cop said. "That's how I see it. If I'm guilty punish me, but don't come with that kind of offer.
And if you punish me for being completely negative, which means i didn't use any prohibited substance, you cannot give me the same punish [as others].
I did nothing wrong" Cro Cop said. "At the end of the day, who cares? It's behind me. What happened happened. It's behind me now."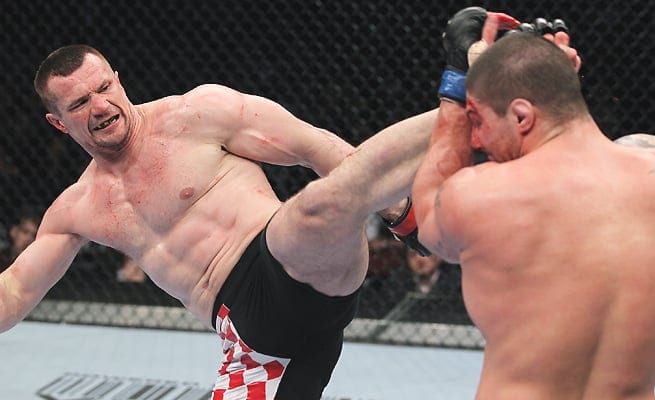 Cro Cop has since been released from the UFC, and will not be able to compete for the company until 2017. He is currently signed with Rizin Fighting Federation, and will compete in an openweight grand prix tournament in September.