'Platinum' Mike Perry and Eddie Alvarez Traded Body Shots During their BKFC 56 Face-Off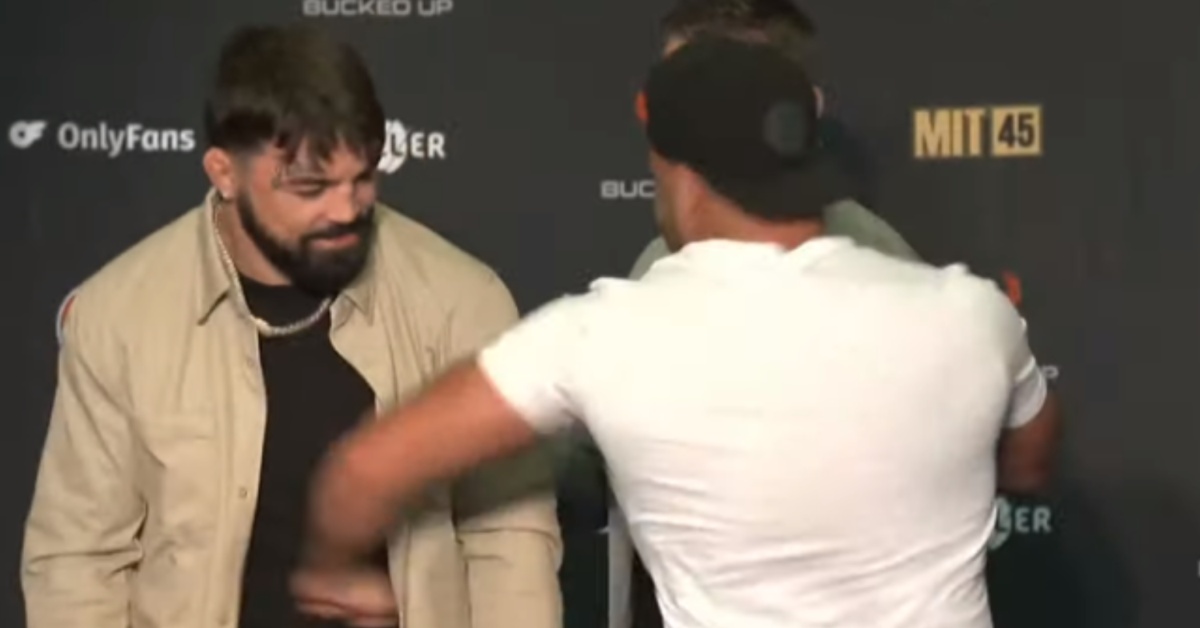 'Platinum' Mike Perry and Eddie Alvarez traded body blows during their face-off at a BKFC 56 press event on Thursday.
On December 2, Bare Knuckle Fighting Championship will present its next mega-sized card. Emanating from the Maverik Center in Salt Lake City, bare-knuckle fans will be treated to a can't-miss headliner as BKFC sensation Mike Perry returns to the squared circle for a clash with former UFC lightweight champion Eddie Alvarez.
Before the two heavy hitters knuckle up next month, Perry and Alvarez went face-to-face for the first time, and needless to say, things got a little chippy between the two.

Mike Perry goes into the contest carrying a 4-0 record under the BKFC banner. That includes victories over Bellator's Michael 'Venom' Page and former UFC middleweight titleholder Luke Rockhold.
Alvarez will be making his second appearance for the promotion after securing a split decision over Chad Mendes at BKFC 41 in April.
Mike Perry and Eddie Alvarez Will Compete to Become the first-ever BKFC 'King of Violence' Champion
Whoever leaves The Crossroads of the West with their hand raised, will also leave as the first-ever BKFC 'King of Violence' champion.
"I'm happy about it, and I'm happy to be able to do something a little different up here," BKFC president Dave Feldman said during the press event. "This is a violent sport. We've run to it. We say what it is: It's a brutal sport. It's not more dangerous than anything else out there, but you have to be a different kind of person to fight bare-knuckle fighting, and these guys are. They're different, and that's why they're fighting for the 'King of Violence' championship."
Feldman added that BKFC's 'King of Violence' title "is probably gonna be a one-and-done thing for us," but for now, he's more than happy for the opportunity to pair two masters of violence together in a brawl that is guaranteed to bring the fireworks and plenty of bloodshed.
"We have two violent guys – a Philly guy and a Florida guy – that are gonna collide in the squared circle on Dec. 2 here in Salt Lake City," Feldman said. "It's gonna be an epic, epic night."