Mike Perry reflects on face off with UFC star Conor McGregor at BKFC 41: 'He was ready to punch me'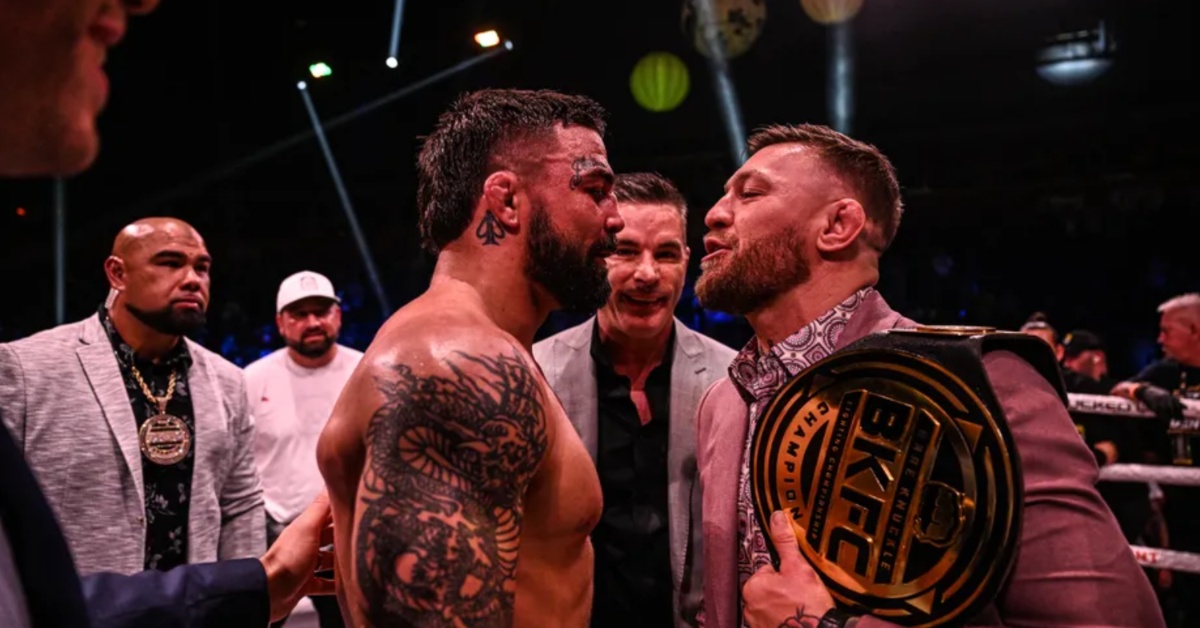 Mike Perry details viral face-off with former UFC champion, Conor McGregor.
Last weekend, Perry enjoyed his greatest night as a professional fighter, making quick work of former UFC middleweight champion, Luke Rockhold in the main o. After an entertaining pre-fight build up, Perry would land a crushing lowing in the second round, causing serious damage to the teeth of Rockhold. The referee would quickly wave the contest off.
During his post-fight conference Perry would ask for a face-off with MMA megastar, McGregor, who was ringside for the event. A slightly merry McGregor obligated, jumping in the ring and came together with Perry.
Mike Perry details face-to-face with Conor McGregor
Talking on the MMAHour, Perry revealed details of the in-ring confrontation, saying that McGregor looked close to punching him and that the Irishman seemed interested in taking to bareknuckle.
"We were in the ring, and he was ready to punch me right then," Perry said. "It was my moment that night. And I got the last word, because when Conor left the ring- yeah he got the belt, but I got my belt, platinum over gold baby- when they left eh ring, they put the mic back in my face…"
"He's talking about it on Instagram, he's posting about it, he's interested in it, he knows it looked exciting, he knows it looked fun."
Perry said that while face-to-face, the pair exchanged words about their respective fights with Donald 'Cowboy' Cerrone.
"I was bringing up about Cowboy because I know he fought Cowboy after he arm barred me," Perry said. 'I was like 'cowboy took my arm' and he's like 'yeah, what did I do to him!'."
Who would you like to see Mike Perry face next?