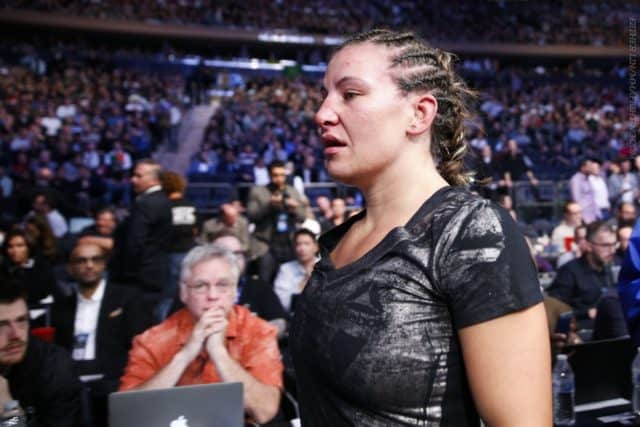 Miesha Tate sees some similarities between TJ Dillashaw and Jon Jones' United States Anti-Doping Agency (USADA) cases.
Dillashaw recently tested positive for an "adverse finding" in his drug test during the time of his fight against Henry Cejudo in January. Speaking to Sirius XM Fight Nation, the former UFC women's bantamweight champion gave her thoughts on the situation.
She offered a comparison between Dillashaw and Jon Jones, who has also had issues with the anti-doping agency in the past (via BJPenn.com):
"There was a point when it wasn't strictly enforced, and I do believe that probably the majority of people were using," said Tate. "It's possible that he did it at one point in his career before it was a big no-no. And now, it's a no-no, and maybe he's clean, but maybe something is popping up that maybe he used a long time ago that he never got caught for.
"If it happens with Jon Jones…yes, he got busted, and now it's reoccurring, but I think we're actually going to see more cases. As USADA is getting down to a picogram…what is that, like 50 millionth of a gram of salt or something ridiculous like that?
"If they're that specific, if anybody's used anything at one point in their career, then it's possible that these picograms are still floating around."

Tate also said that Dillashaw cutting down to 125 pounds might have played a factor in the positive test:
"So he dropped down to 125, I mean, he cut all of his body fat," she said. "If anything was gonna pop up that was from a long time ago…"

If you enjoyed this story, please share it on social media!