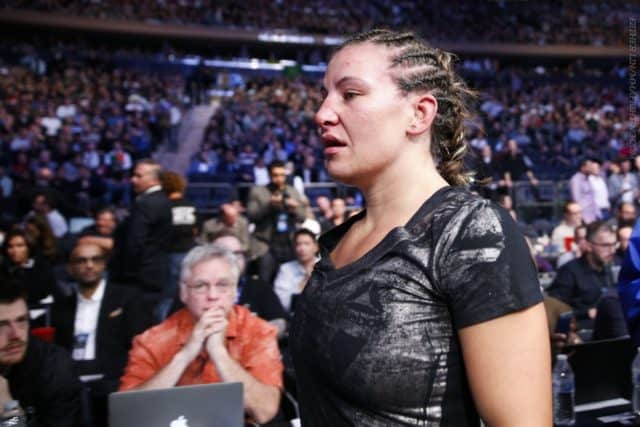 Miesha Tate has been happily retired since losing to Raquel Pennington at UFC 205.
The former women's bantamweight champion walked away from the sport and recently started a family as she welcomed her first daughter into the world. Now, she says that her child has replaced her love for MMA in her heart.
Back in 2016 at the UFC 205 pay-per-view event from Madison Square Garden in New York City, Tate made her retirement known after the second straight loss in her career.
This came as a surprise considering that she was only 30 years old and just eight months removed from winning the belt from Holly Holm. Many fight fans believed that she was still in the prime of her career.
"I'm open ended in every part of my life," Tate said on MMA Tonight on SiriusXM Rush recently (transcript courtesy of MMA Fighting). "There's never a time where I really think that a door is 100% closed because there was a time where if somebody would have asked me if I want kids, I would have said 'I don't think so. I don't think I want kids.'

"Different times of your life evoke different emotions and if the passion returns and the stars aligned, sure there's a chance [I'd come back], but when I think about it now, I don't feel like I'm missing something. [I have something else now], and she's obviously my number one priority and my number one objective."
Tate was in labor for 67 hours to give birth to her child earlier this month and that has shifted her focus to be a mother.
Although Tate doesn't rule out a return down the road, she noted that her retirement was a spur of the moment decision based on what her heart was telling her.
"With everything being considered, I don't think [coming back] is the route that I'm gonna go," Tate said. "But life is crazy. I didn't think that I would be with such a wonderful man now, and a mother, and I didn't know I was going to retire when I retired. I very much live by the way my heart tells me to go and when I retired I knew that my heart was telling me this was no longer an option for me."