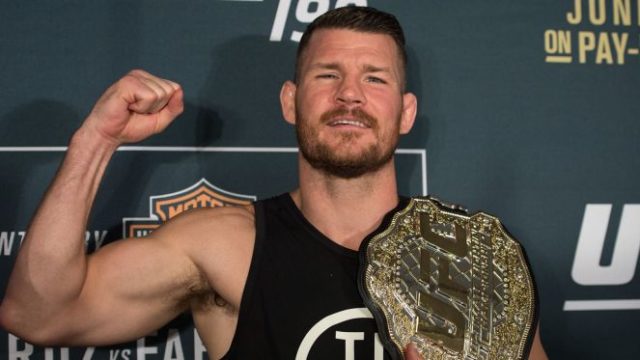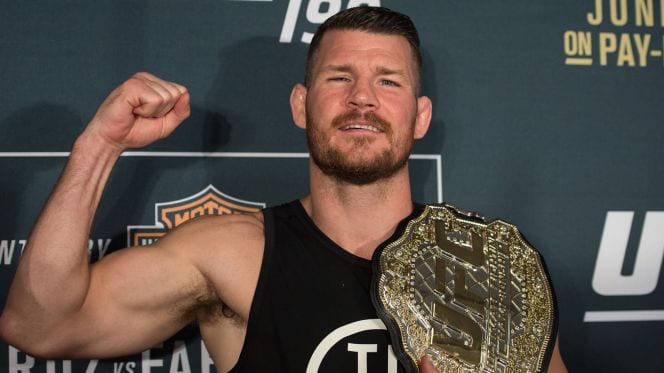 UFC middleweight champion Michael Bisping's time in the Octagon could be drawing to a close sooner than you thought.
"The Count" secured the UFC's 185-pound strap back in June of last year in the main event of UFC 199, where he knocked out Luke Rockhold in the first round. He then went on to defend his title against a then-No. 14-ranked Dan Henderson at UFC 204 in October, winning the bout via unanimous decision.
Bisping was expected to defend his title against the returning former welterweight champion Georges St-Pierre at a time and venue yet to-be-determined, however, St-Pierre stated he wouldn't be able to return until after October, which didn't fit UFC President Dana White's plans who scrapped the bout as a result.
Now, an interim middleweight title has been put in place and will be contested for between No. 1-ranked Yoel Romero and No. 3-ranked Robbert Whittaker at the UFC 213 pay-per-view (PPV) next month (Sat. July 8, 2017). Bisping took to his podcast, Believe You Me, to comment on the interim title bout and predicted Whittaker to emerge victorious.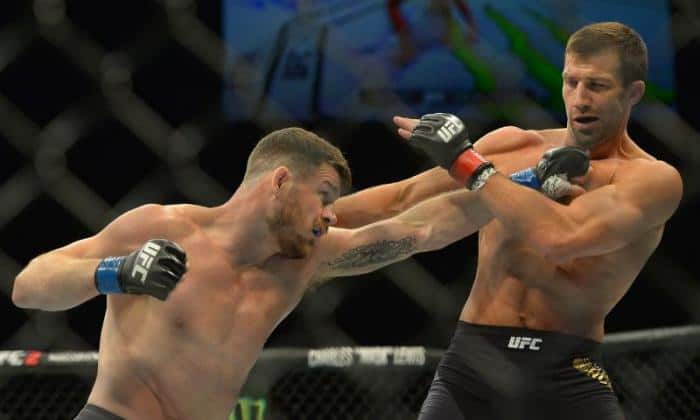 Furthermore, the Englishman predicts that he'd beat either Romero or Whittaker once he returns to the Octagon before having his 'farewell' bout in the U.K. (quotes via FOX Sports):
"My next fight, I don't know where it's going to be. It's probably going to be unfortunately not GSP [Georges St-Pierre]. It's probably going to be the winner of [Robert] Whittaker and [Yoel] Romero. I don't know where that fight's going to be and I see myself winning that fight because I see Whittaker winning that fight and I see myself beating Whittaker. If Romero wins, I see myself beating him as well. But I firmly believe that it will be Robert Whittaker," Bisping said.

"Win or lose that fight, I'll probably have one more and I want that to be in London or Manchester or the U.K. I want it to be in England. I want to have my last fight, I want to say farewell. The fans for me in England have treated me so well, they really have. The MMA fans out there have really embraced me as one of their own of course and it made a different in my career. So I want my last fight to be in England."