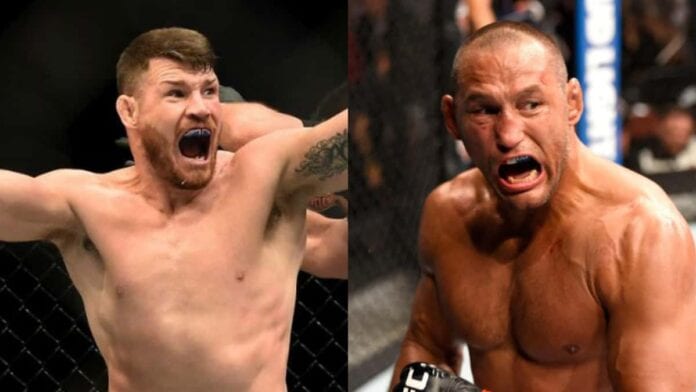 Ten year UFC veteran Michael Bisping finally found his way to the championship belt on June 4 with a first round knockout against Luke Rockhold. After coming unstuck at all the major milestones before title fights in the past, 'The Count' ended up stepping in on short notice to replace former champ Chris Weidman at UFC 199. With just two weeks to prepare Bisping avenged his 2014 submission loss to 'Rocky with a career making KO over the now fallen champ.
With victories over Rockhold and MMA legend Anderson Silva in his last two bouts, there's been plenty of speculation as to who should be next in line for a title shot. With the scoreline at 1-1 with Rockhold, there's the obvious possibility of a rubber match down the line, but Bisping recently said he thought Weidman and 'Rocky' should settle their business first. The Englishman recently called out former welterweight champion Georges St-Pierre and also gave Jacare Souza his props in terms of a potential fight in the near future. But let's be honest, there's one title tilt that everyone is clamouring for, but it doesn't have much to do with rankings.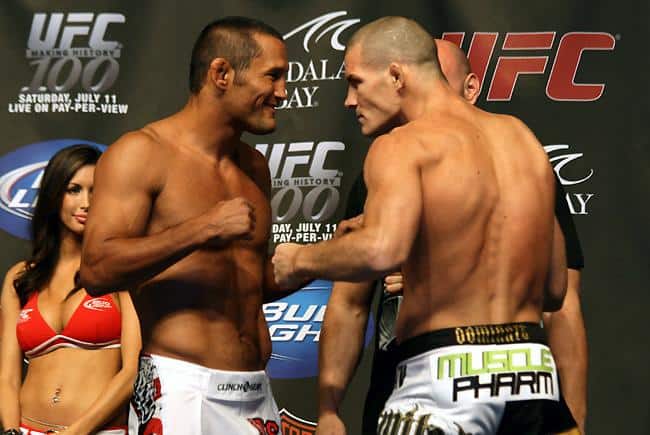 Of course we are talking about Dan Henderson, the famed mixed martial arts veteran who knocked Bisping out cold at UFC 100 in 2009. The two shared a bitter rivalry that was ended by one of the greatest knockouts of all time, and one that 'The Count' is desperate to avenge. Speaking with FOX Sports, the new middleweight champ finally put things in perspective, stating the top three contenders will have to wait, as he wants no. 13 ranked 'Hendo' next: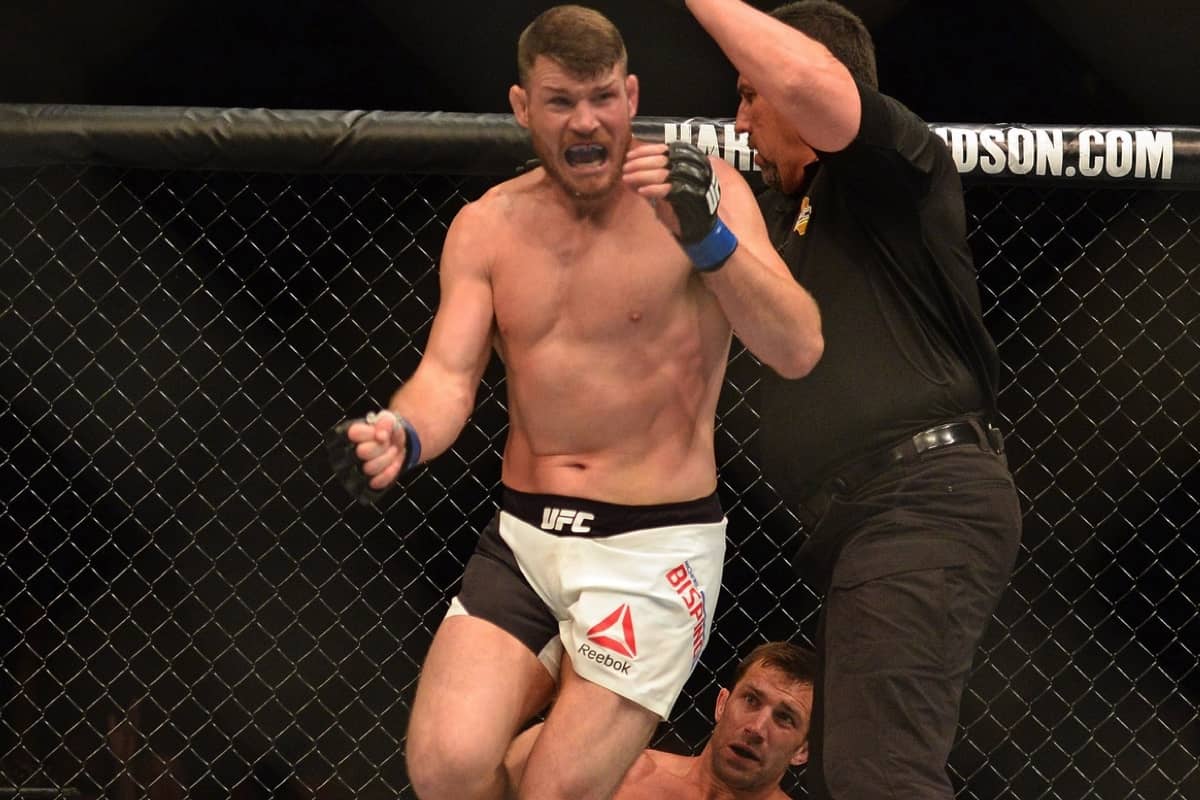 "He's still knocking people out, he's still looking good, but he's going to retire soon," Bisping said. "So I would love to get revenge on him before he retires. That is the only reason for wanting him next because soon he'll be retired and then after that he can stop using that logo of me unconscious with him floating above me. I know people are going to criticize me and say that's a cop out but for personal reasons, that one has haunted me for a long, long time.
"Then once I dispatch of the old man and I send him packing, then I can take care of "Jacare" and your Weidman's and your Rockhold's. They'll still be there. They ain't going nowhere. But Dan Henderson is on borrowed time as we speak."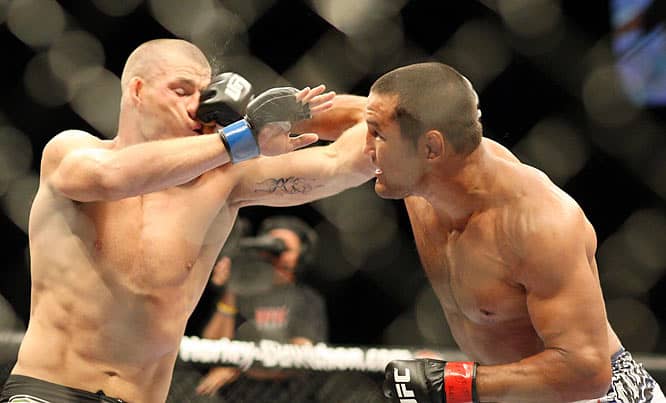 Although Jacare, Rockhold, Weidman and nearly everyone else is well ahead of Henderson in the official rankings, Bisping maintains his old rival is the only fight he wants next:
"The amount of messages I've gotten on Twitter from people, it's crazy, they want to see it," Bisping said. "Dan has had an amazing career. He's one of the true pioneers and legends of this sport and he always will be and he owns an incredible knockout over me."
"So for those reasons, I do want to get that back. On top of that, it's a huge fight that would sell. People want to see that. He's still got the knockout power, now I'm the champion so for all those reasons, I would love to get another crack at that son of a (expletive)."

Dan Henderson also fought at UFC 199, scoring a back elbow knockout against the much younger Hector Lombard. Could it be that the rematch is finally going to happen?