With the hour of legendary former welterweight champion Georges St-Pierre's Octagon return nearly upon us, middleweight champion Michael Bisping made one last push at hyping up the biggest fight of his long and decorated career.
"The Count" has spent months upon months hyping up his "money fight" with the all-time great. Even though it seemed excitement for the fight wasn't nearly as much as he had hoped for, he received the fight, so there's no reason to stop his all-out smack talk assault on the reserved St-Pierre the day before the fight.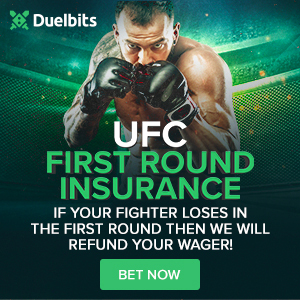 So the outspoken champ continued his verbal barrage towards "GSP" at today's (Fri., November 3, 2017) UFC 217 ceremonial weigh-ins, where Bisping was the opposite of St-Pierre who had merely laughed at him in their faceoff. unleashing a final expletive-laden tirade towards the French-Canadian when asked how he felt about the fight by octagon commentator Joe Rogan:
"Georges is a fucking pussy, that's my thoughts. All you guys that are booing, unlucky, motherfuckers, because tomorrow night, that fucking pussy's going down. Four years he steps away. He's a drug cheat, he's a pussy, and tomorrow, he's going to be a loser. Boo me, fuck you!"
That might be considered crass even for "The Count," who, at this point, has made a long career out of playing the role of heel perfectly, and is one of the top trash talkers in MMA history.
Well, maybe not. In any case, the fighters with the first and second-most wins in UFC history will clash tomorrow in New York City, and the future of the talented UFC middleweight division will depend on it.
Can St-Pierre shake off the ring rust to beat the middleweight king, or is Bisping correct in his assessment of the outcome?