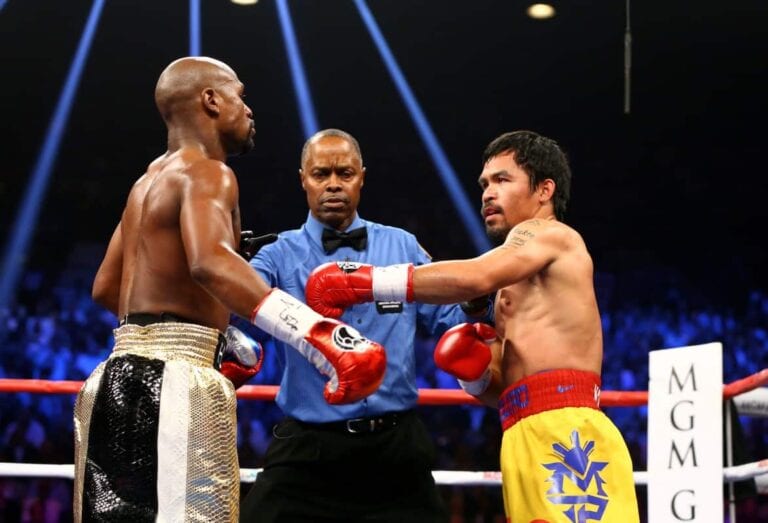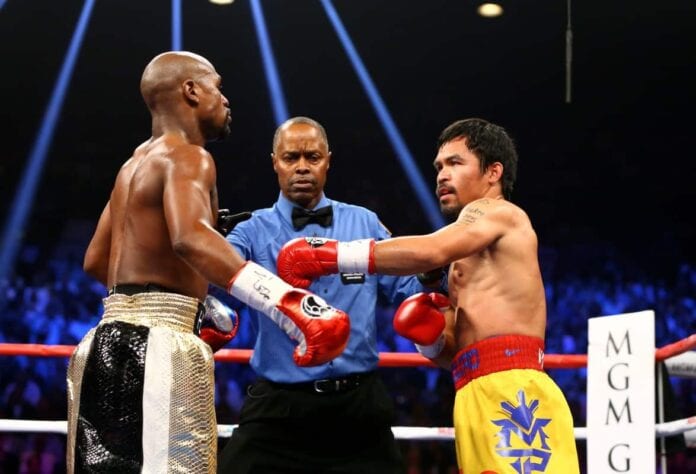 After being speculated upon for several years of redundancy, the so-called boxing "fight of the century" between Floyd Mayweather and Manny Pacquiao finally took place on May 2, 2015 from the MGM Grand Garden Arena in Las Vegas, Nevada.
The ballyhooed bout may have failed to live up to its perhaps unattainable expectations in terms of actual boxing entertainment value, but the fight will still go down as the most lucrative combat sports event in history by a wide margin.
Based on a press release from Showtime Networks and HBO and fight promoters Mayweather Promotions and Top Rank, Inc., Mayweather vs. Pacquiao took an absolutely staggering haul of over 4 million pay-per-view (PPV) buys:
"Initial reports from distributors indicate that the event generated more than 4.4 million U.S. buys and more than $400 million in domestic pay-per-view revenue alone. With additional revenue from the live gate at MGM Grand in Las Vegas, international television distribution, sponsorships, closed circuit and merchandise sales, the event is expected to generate in excess of $500 million in gross worldwide receipts."
The fight also smashed the previous mark for most gate revenue at a boxing match with a sky-high $71 million, trouncing 2013's "Mayweather vs. Canelo's" previously held record of $20 million by a very wide margin:
"Live gate receipts for the star-studded event at the MGM Grand Garden Arena produced more than $71 million in revenue, dramatically eclipsing the previous live gate record of $20 million (for Mayweather vs. Canelo) for both the sport of boxing and Las Vegas."
In the wake of Mayweather's lackluster unanimous decision win, in which Pacquiao fought with an injured shoulder that required surgery immediately after, the still-undefeated "Money" has said that he would give "Pacman" a rematch, but then rescinded his offer and added some insults of his own.
A rematch is uncertain, yet even though the first fight failed to deliver on the hype, there's no doubt the second fight could potentially rival the first in terms of mainstream appeal. Is it a bout you want to see again?
Photo Credit: Mark J. Rebilas-USA TODAY Sports