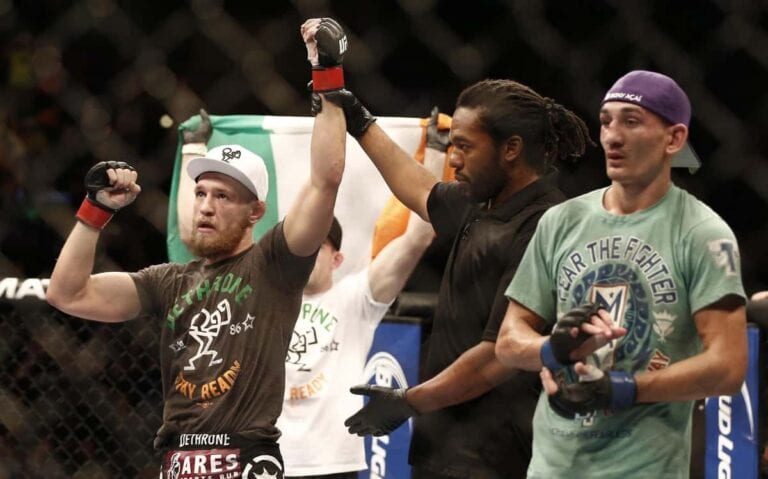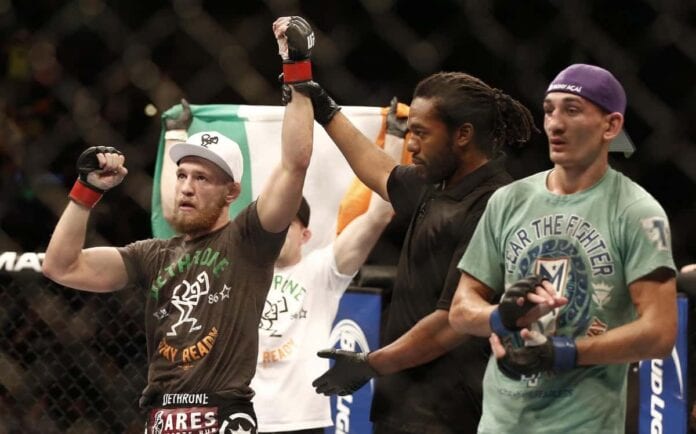 UFC featherweight champion Max Holloway has fought Conor McGregor and as such, knows the controversial Irishman well.
Most of McGregor's UFC colleagues have excoriated him for injuring several innocent fighters two days before April's UFC 223 during the now-infamous Brooklyn bus attack.
Count Holloway among the very few who still wish Conor the best; the featherweight champion spoke to TMZ and gave a brutally honest yet positive response when asked about McGregor's legal issues.
To somewhat surprising results, Hollway said he actually felt bad for "The Notorious":
"Conor's got some serious stuff going on and I wish nothing but the best for the guy.

"I feel bad for the guy right now with his legal issues and I hope everything goes good for him.

"As a family man to a family man, I hope everything turns out good for him."
McGregor has been dealing with the legal fallout of his actions that day in Brooklyn ever since, having to fly to New York City for court appearances multiple times by the time he wraps it up. At the same time, he's balancing out life as a new father, after his longtime companion Dee Devlin gave birth to their son Conor Jr. last year.
Holloway and McGregor threw down in McGregor's seond-ever UFC fight back in 2013, with "The Notorious" leaving with a decision victory. "Blessed" hasn't lost since that fight and has picked up the featherweight belt in McGregor's absence.
Holloway will defend his belt against Brian Ortega at UFC 226 on July 7 while McGregor is set to return for another court date on July 26.