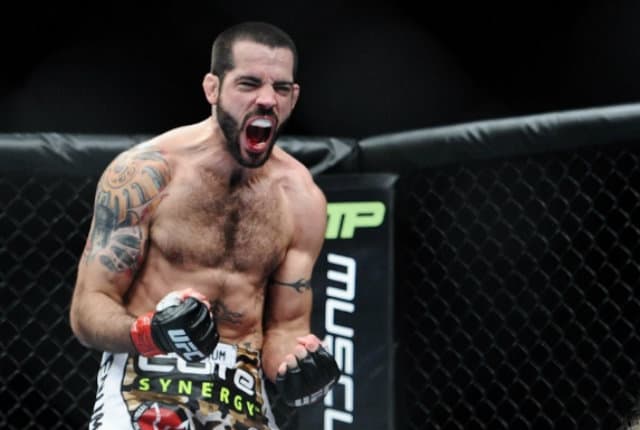 Former UFC light heavyweight Jon Jones was stripped of that title following a car accident that involved him running a red light and crashing into a pregnant lady that resulted in breaking her arm.
He now faces some serious legal charges for that. The UFC had to suspend Jones as well several months back.
At UFC 187, the UFC had Daniel Cormier take on Anthony Johnson for the vacated championship and DC won.
Before all of that, Jones was on top of the world beating any and every challenger that the UFC threw his way.
According to UFC welterweight, Matt Brown believes that Jon Jones is pretty much untouchable at 205 pounds. He also said that Jones could return to MMA as a heavyweight and be the champion at that division as well.
"I wouldn't give anybody a chance against Jones honestly," Brown said on the latest podcast. "Even at heavyweight, I think Jones would probably win the heavyweight title if he wanted.
Jones used to walk around at 220 or 225lbs.
"He'd probably have to actually train and build his body for heavyweight and be properly prepared, etc but yeah, you know."
You can listen to the podcast down below:
Back on July 17th, UFC President Dana White commented on the possibility of Jones returning to the world-famous octagon.
"He is just laying low and handling his business, man," White said. "I don't know when we are going to see him again. I honestly don't know."
Only a jury will know the future of Jon Jones.