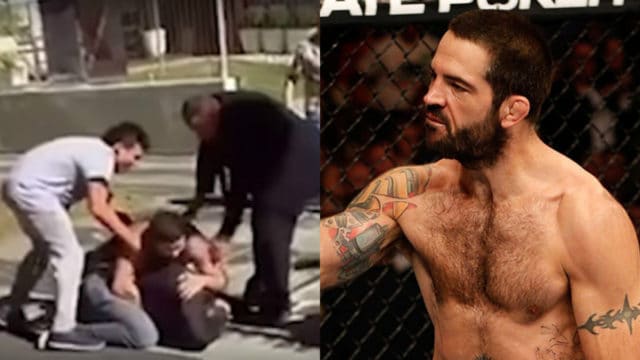 UFC welterweight Matt Brown faced a lot of adversity this past weekend in Brazil. First off he enraged the Brazilian crowds during the weigh-ins for his feature prelim bout with home favorite Demian Maia, flipping them off amid chants of 'you're going to die' from the 15,000 strong crowd. Then came the night of the fight, and 'The Immortal' was mobbed by angry fans on the way to the octagon. He was struck a number of times, finally striking back with a right hand as one fan yanked the hood of his Reebok outfit.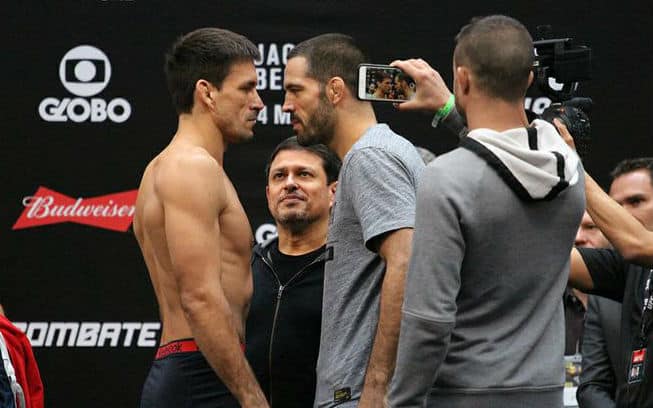 It's never a good start whn you get hit before you've even got started fighting, whether it impacted on Brown's performance is unknown, but he certainly got dominated by the far superior grappler. Maia controlled 'The Immortal' much to the delight of the 45,000 seater stadium which was packed to the gills. The partisan supporters raised the roof on the arena as Maia submitted Brown in the third round.
Here's the video replay of the fight before the fight:
So after taking some strife before the fact, then getting burnt by Maia in rather convincing fashion, it looked as though Brown's excursion to Brazil couldn't get much worse. That statement couldn't be any further from the truth, as 'The Immortal' was jumped by an old acquaintance in the UFC 198 host hotel the morning after the event…
continue…
If you enjoyed this story, please share it on social media!