Mark Zuckerberg competes and wins in his first Brazilian Jiu-Jitsu tournament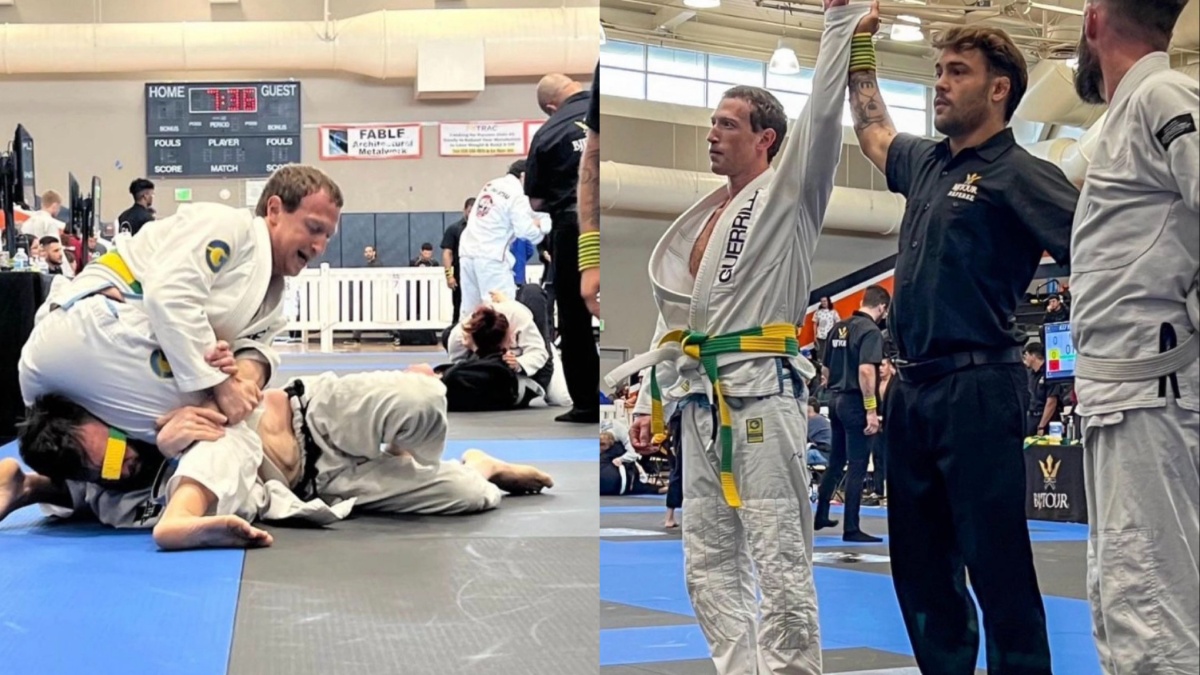 Facebook executive Mark Zuckerberg is actually a big fan of Mixed Martial Arts. When he's not renting out entire arenas to watch the UFC fights or running Facebook, he's training BJJ.
Recently, the Facebook head honcho competed in his first BJJ tournament, and it looks like the training has paid off. Zuckerberg would walk away as the winner of his bracket, and the man is surely proud to put his training to the test and walk away as the victor of a real tournament.
Zuckerberg once appeared on an episode of Joe Rogan's podcast JRE, and shared his opinion on why BJJ and MMA are such appealing sports to train and participate in.
Mark Zuckerberg talks about the benefits of BJJ and MMA with Joe Rogan
"It's like, alright, what's a thing that is both super engaging physically but also intellectually where you can't afford to focus on something else?" Mark Zuckerberg began, speaking to Joe Rogan.
"So, I think, to some degree, MMA is like the perfect thing… If you stop paying attention for one second, you're gonna end up on the bottom," Zuckerberg continued. Speaking on all of the benefits that MMA has had on his life. "So, I just found that that is like really important for me, in terms of like what I do… Because, after an hour or two of working out or rolling or wrestling with friends, or training with different folks, now I'm like ready to go and solve whatever problem that I have at work."
When asked how he got into MMA, Zuckerberg basically said it was sort of a natural progression. He was really into running, then COVID hit and he got into surfing and foiling, and then ultimately MMA. When asked how he first got into it, Zuckerberg said that he actually knew a lot of people who already practiced MMA.
There's actually this interesting connection between surfing and people that do Jiu-Jitsu," Mark Zuckerberg said. He explained how he explored different training options and collected recommendations before finally settling on Dave Camarillo and his gym called Gorilla MMA.
Now, it seems as if all the training Mark Zuckerberg has been doing has finally come to fruition. The Facebook head honcho is defeating opponents at real tournaments and leaving as the winner of his bracket.
What do you think of Mark Zuckerberg training in MMA and BJJ, and do you think his opponents actually tried their hardest against him during the tournament?