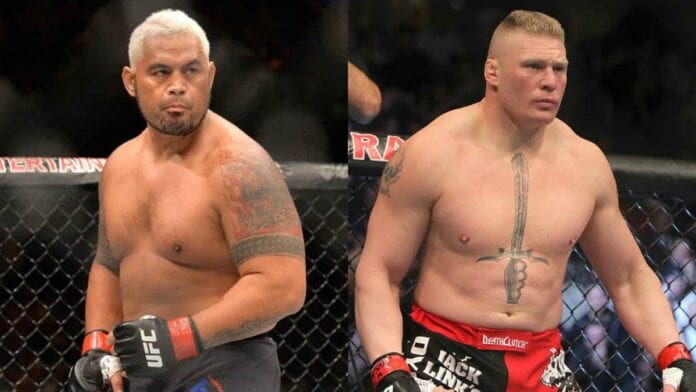 Probably not a good idea to annoy Mark Hunt…
UFC and Pride FC heavyweight legend Mark Hunt was finally confirmed for a slot on UFC 200 this week, in a fight that is highly anticipated. After former heavyweight champion Brock Lesnar featured in a promo video for the milestone pay-per-view during UFC 199, speculation raged as to who would be his return opponent. It wasn't long before we found out though, and 'The Super Samoan' being such a fan pleaser makes this quite an amazing fight.
Lesnar had reigned as UFC champ with two title defenses between 2008-2010, but diverticulitis and a couple of nasty losses eventually marked the end of his career. Lesnar stepped away from fighting with a 5-3 record, but never fully closed the door on a return to the UFC until a couple years later.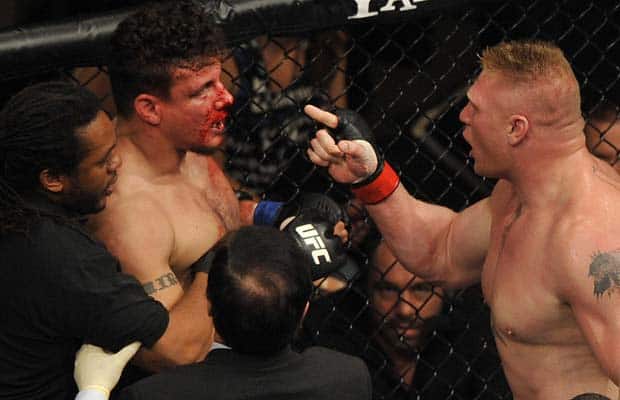 Lesnar's role in the UFC 100 super card helped shatter the all time pay-per-view buy record for the promotion. His return to the UFC octagon, although just a 'one off' opportunity according to the WWE's recent statement, is exactly what the UFC 200 card needed. That said, he is facing a stone cold killer in Mark Hunt who essentially is the worst match up possible. We all know Brock doesn't like getting hit, and that's precisely what the one punch KO artist Hunt will aim to do.
Her was Lesnar's statement on his UFC return, note how he makes a statement regarding getting the finish against Hunt on the ground: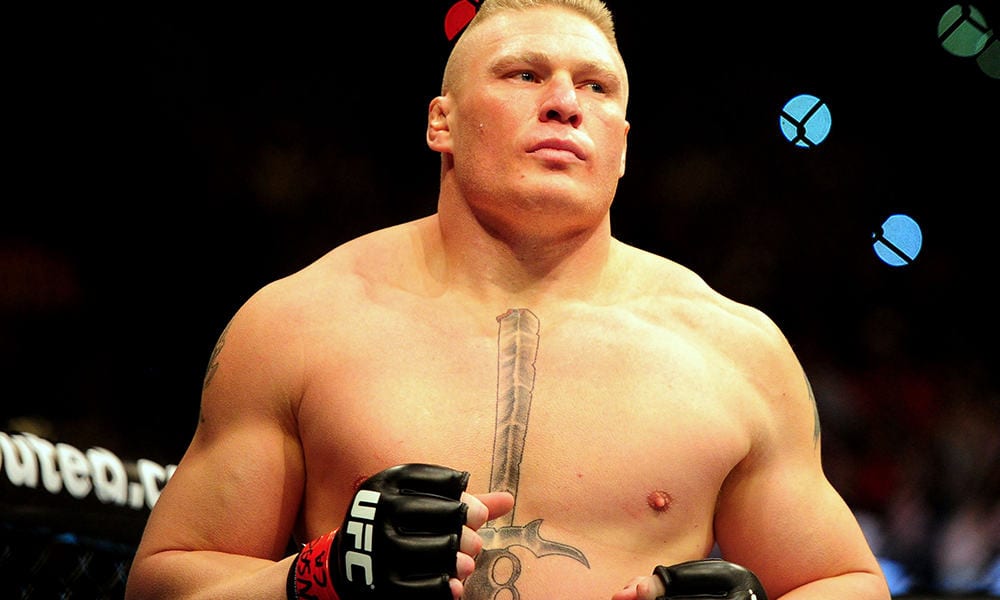 "I couldn't live with my decision. It was a hard decision for me to make. That decision has haunted me for the last 15 months, and I couldn't live with it for the rest of my life. I didn't want to regret it 20 years from now. I was on UFC 100, so why not be on UFC 200, the biggest stage of all. This was me sitting and having a coffee and thinking about whether it was the right decision. I told nobody, this thing haunted me for a long time."

"I'm fighting Mark Hunt, he's a real tough guy, a hard striker. I'm a wrestler, that's what the UFC does, they put styles against styles to see who's best. I can tell you if Mark Hunt goes to ground with me, it's over, I'll finish."
See Mark Hunt's response on page 2…
continue…