Lightweight Michael Chiesa may have lost the appeal of his submission loss to Kevin Lee in the main event of June 25's UFC Fight Night 12, but "Maverick" clearly isn't going to let it go – at least for now.
So much so that Chiesa appeared on yesterday's edition of "The MMA Hour" with Ariel Helwani to challenge Mario Yamasaki, the referee who made what many feel was an early call-off of the bout, to a grappling challenge at the Onnit Invitational on September 30 to prove his skills on the mat:
"I would like to test his fifth degree black belt in a friendly grappling match and let's see if he's what he says he is. And I'm not saying it in a hostile way, I'm saying, 'hey, if you're a fifth degree black belt, you should back up for the decisions you made.' As a martial artist myself, that's my open challenge to him, to headline Onnit Invitational on Sept. 30."
The longtime referee was then contacted by MMA Fighting for a response, and said there was simply no other way to call the fight without allowing Chiesa to go out further:
"I saw the moment he went out. He can complain, but there's no other way. The athletic commission already reviewed it, there's nothing more to say. … (The commission) contacted me, I explained what I saw and he explains what he saw and felt. They watched the fight in slow motion and didn't find anything wrong.

"It would have been a lot easier to let him go out longer, but my job is to defend his integrity when he's no longer doing it for himself."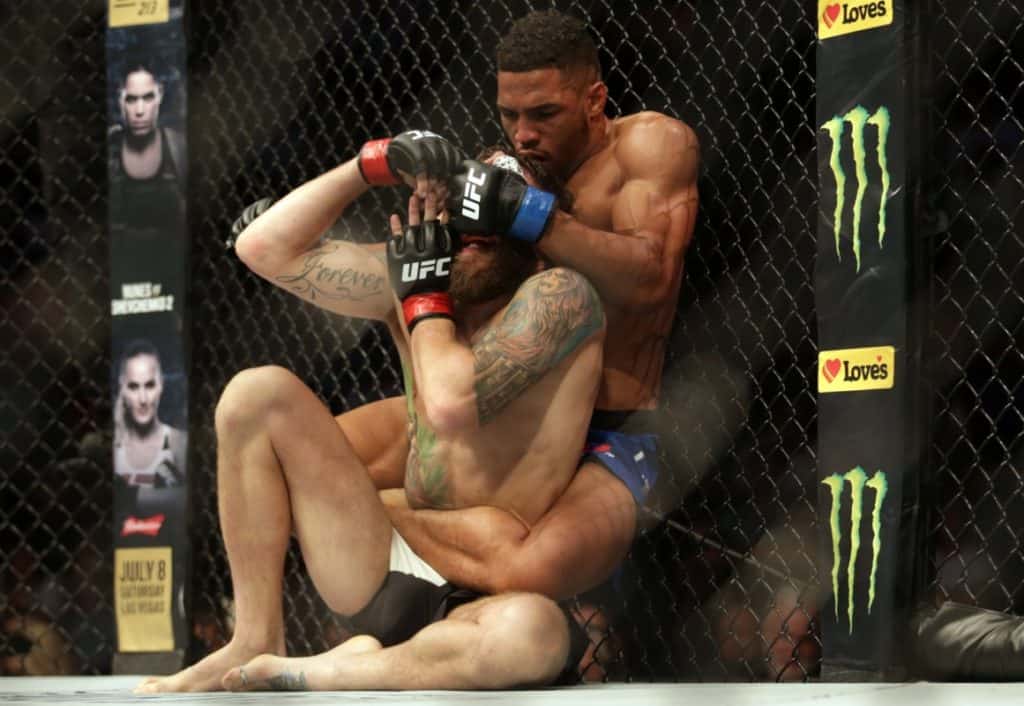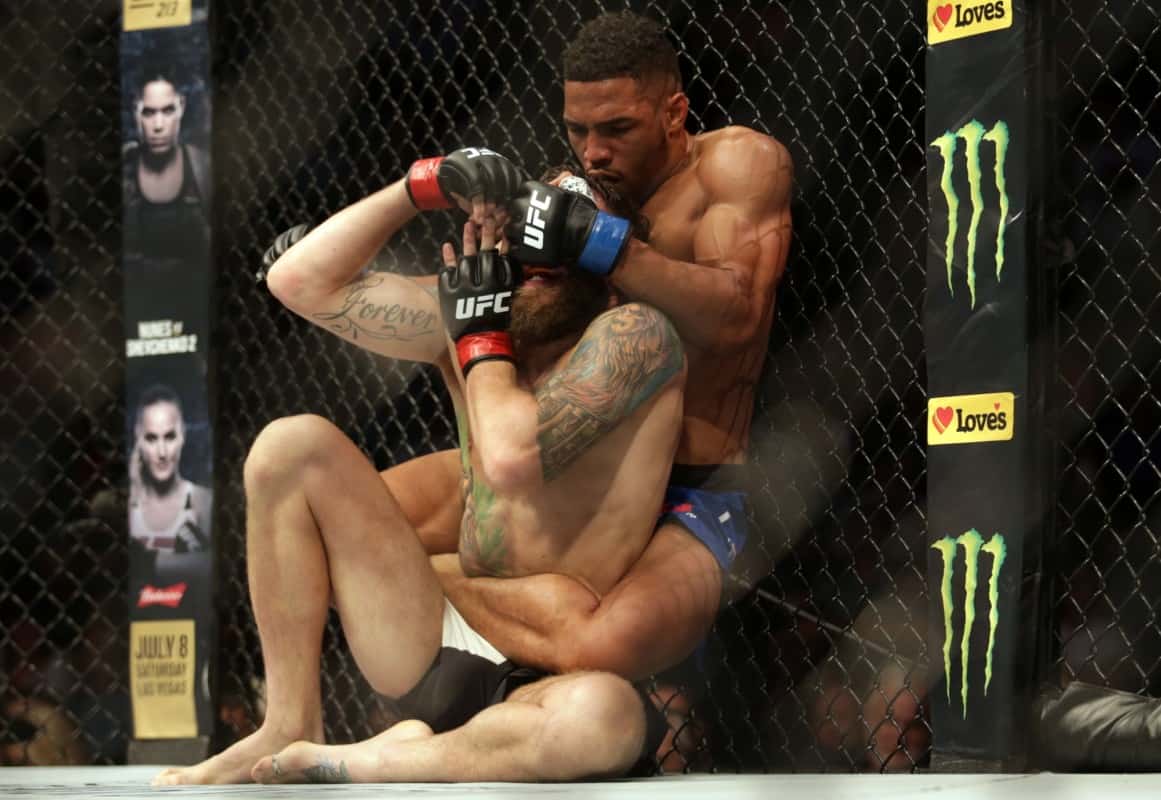 That's always going to be for debate, but the most disappointing thing about the situation was that it muddied a signature win for Lee because of a referee's decision, and that of a referee who has been under heated criticism for the extreme degree of inconsistency he has displayed in stopping high-profile bouts lately.
Thats lead Chiesa – and many others – to call for Yamasaki to stop refereeing top-level MMA bouts, yet for some reason, he still keeps getting the very best high-profile fights. Hopefully he can defend the fighters' safety on a consistent basis, but as far as the challenge from Chiesa, Yamasaki believes "Maverick" made a silly callout and is just looking for more facetime in the media.
With that said, however, Yamasaki did say he was willing to face Chiesa at one of his 10 academies if given some time to train:
"I'm 53 years old, I don't train anymore, how am I going to do this?" Yamasaki said. "And what's the point of him fighting me? What would that change? What does he want to prove? It's childish. Even if he catches me or if I catch him, that won't change anything that happened in his fight. What is he trying to prove?

"If he gives me some time to train, I'd grapple with him," he added. "Tell him to come to my academy, no problem. I have 10 academies in the United States, he can come any time he wants.

"What is he trying to prove? That's what I wanna know," the referee said. "What would that change? He wants media, and he already had media."