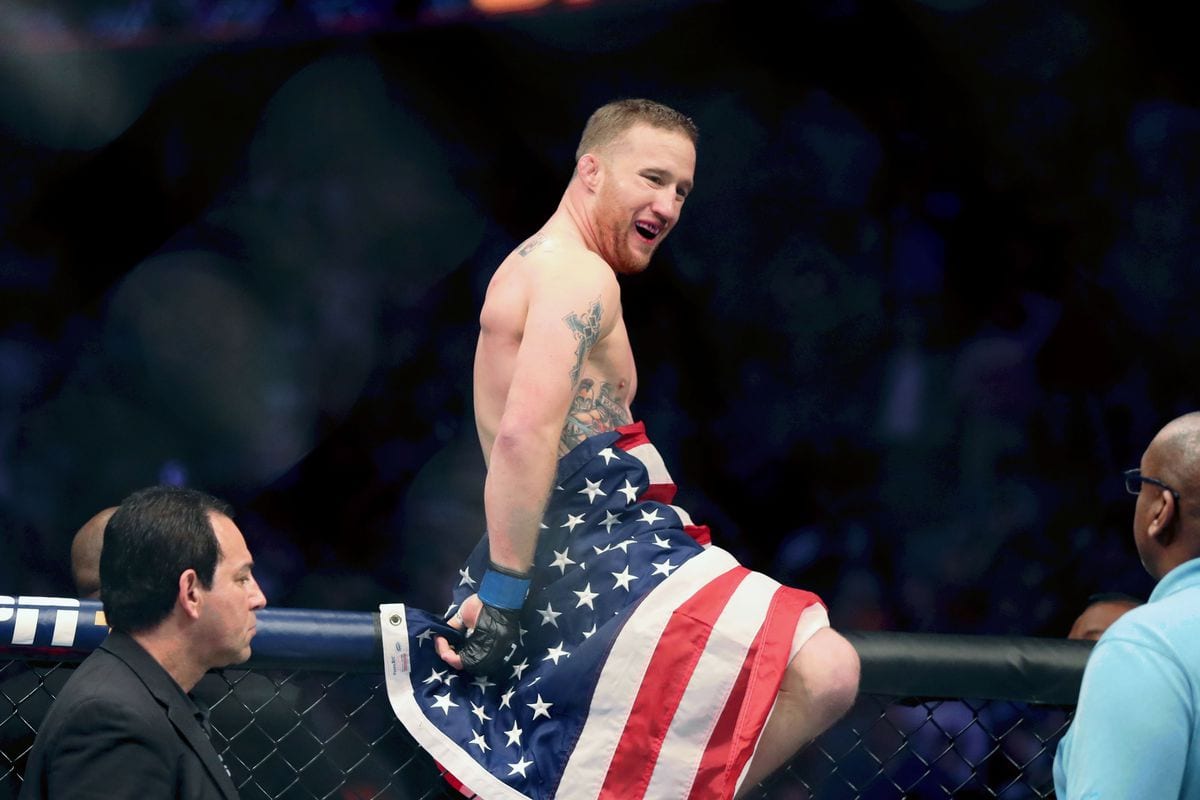 The NCAA March Madness college basketball tournament led to lower ESPN ratings than usual for UFC Philadelphia.
Ever since UFC programming has been on ESPN, their ratings have seen a significant boost. The second UFC Fight Night main card on ESPN did not share the same fortunes, however.
The card from the Wells Fargo Arena in Philadelphia averaged 828,000 viewers for the main card. It's fair to point out that the card aired a bit earlier than the "norm". Regardless, when compared to the 1,463,000 viewers for the show headlined by Cain Velasquez vs. Francis Ngannou on Feb. 17, it falls short.
The main event featuring Justin Gaethje and Edson Barboza did draw respectable numbers, peaking at 1.4 million viewers. Had the fight gone longer than half of one round, it is likely that number would've increased.
The prelim headliner saw Marina Rodriguez take a decision win over Jessica Aguilar. That fight averaged 480,000 viewers from 5-7 p.m. Eastern.
The obvious reason for the lack of viewership has to be the NCAA basketball tournament on TBS. The tourney drew 7,722,000 viewers for Texas Tech vs. Gonzaga, and then Purdue and Virginia took center court at 8:45 p.m. with 10,486,000 viewers.

By comparison, Bellator 219 on Friday night (March 5, 2019) had 307,000 viewers on Paramount network.