UFC women's featherweight champion Cris Cyborg's Octagon return could be coming very soon.
The Brazilian knockout artist hasn't lost since making her professional mixed martial arts (MMA) debut back in May of 2005 via first round submission. Since then, Justino has won 18-straight fights (and one No Contest) which includes 16 victories by way of knockout.
This past July Cyborg defeated Invicta FC bantamweight champion Tonya Evinger via round three TKO to win the vacant women's 145-pound title. MMA fans have been waiting for years to see Cyborg compete against elite competition, and they may just get that wish. Since her win over Evinger, rumors have been circulating that Cyborg could be fighting ex-UFC women's bantamweight champion Holly Holm.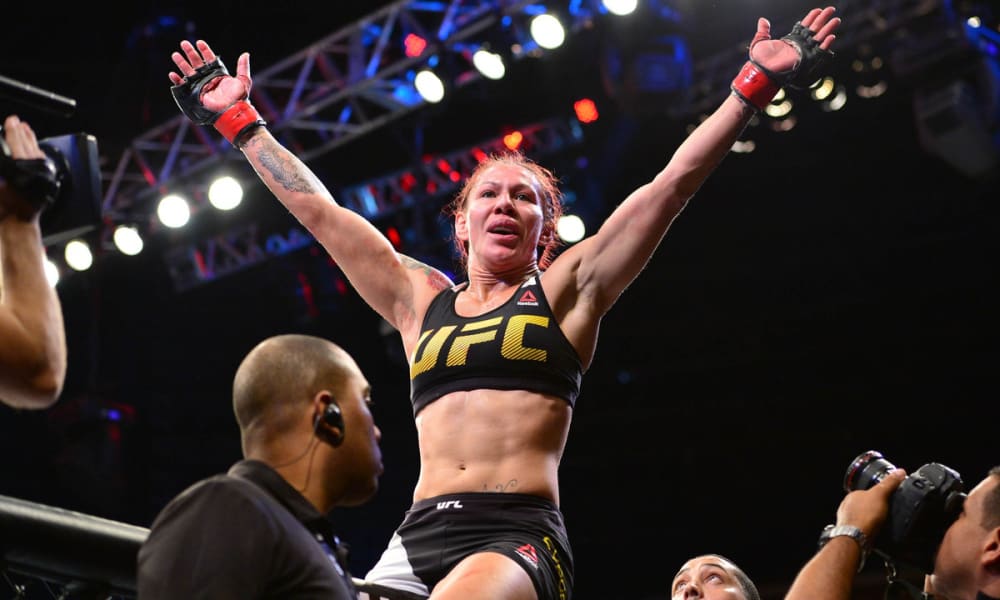 Recently, however, Cyborg has stated that negotiations for the fight have come to a halt. Despite her recent comments, the Brazilian's manager, George Prajin, claims that he still has hope that Cyborg vs. Holm could still go down at UFC 219 on pay-per-view (PPV) from the T-Mobile Arena in Las Vegas, Nevada on December 30, 2017 (quotes via MMA Mania):
"Emotions can run high during negotiations, but to clarify things, the UFC has not made an offer for a fight at UFC 219," Prajin said. "We are still in talks. Cris wants to fight Holly Holm on Dec. 30. That is what we are working towards and we are optimistic it will happen."