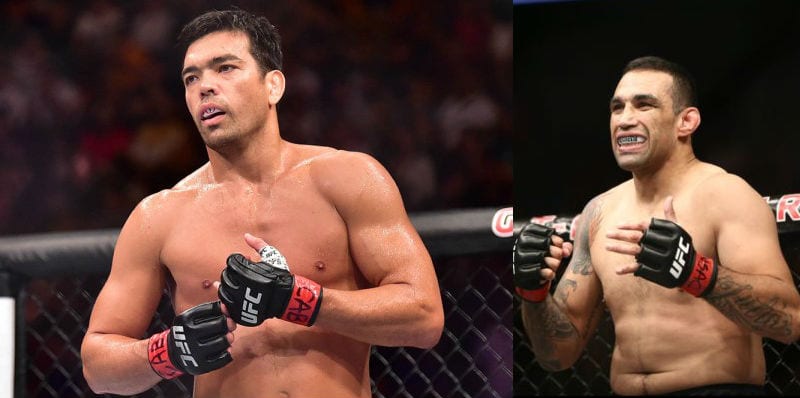 Lyoto Machida reacts to the news that was made this week regarding former UFC heavyweight champion Fabricio Werdum's suspension. A heavyweight fight between Werdum and veteran contender Alexey Oleynik was supposed to serve as the main event of UFC Moscow.
However, back in May, it was revealed that Werdum had been flagged by the United States Anti-Doping Agency (USADA) for a potential anti-doping violation. It was announced revealed this week that Werdum will be on the sidelines for two years due to him testing positive for anabolic steroid trenbolone and its metabolite epitrenbolone in an out-of-competition screening on April 25. He won't be allowed to fight again until May 22, 2020.
Werdum's last fight saw him suffer a knockout loss to Alexander Volkov in London, England and before that, he had won back-to-back fights over the likes of Walt Harris and Marcin Tybura.
If you recall, Machida was suspended for 18 months due to an anti-doping violation by USADA. Machida did declare his usage of a product containing the banned substance 7-keto-dehydroepiandrosterone (DHEA), which is a steroid. Machida also confirmed the use of the product and said he did not know it contained a prohibited drug.
Once his sample was tested, it came back with an elevated 7β-hydroxy-DHEA to DHEA ratio during a sample collection in April 2016. Machida recently gave his reaction to the news in a recent interview.
"They don't give you much of a right to defense. How is the guy going to take something and spend this time doing this math? Like, 'Now I'm going to stop,'" Machida said to MMAJunkie. "This doesn't exist. If he was doing anything – the test before the one that was positive was also negative. That shows a lot of elements of innocence."

"I'm not saying that his urine wasn't (positive) – that's not it," Machida said. "That, the test said. Great. But the causes – why did this happen? Who is Werdum? What is the athlete's past? What has this guy done? So all of this needs to be seen with a much broader vision, other than simply 'he was caught in that test, let's suspend him for two years.' That's the way I see it."

"Instead of going, 'You get two years, that's it,' and not look at the athlete's past and not look at what they did for the sport," Machida said. "With 25 tests, the guy never failed, he never had one notification in his career. Like me, I'd never had anything. And to be judged just by that moment, by that result, that's very tough. Look at Fabricio's image, how does it look? 'He was caught in the doping.' OK, his urine was contaminated, but we don't know what caused it."
Machida then picked up a victory over Eryk Anders in a middleweight bout in the main event of UFC Belem and beat Vitor Belfort by KO at the UFC 224 event. He has since signed with Bellator MMA.