Leon Edwards Targeting Hometown Fight Against Jorge Masvidal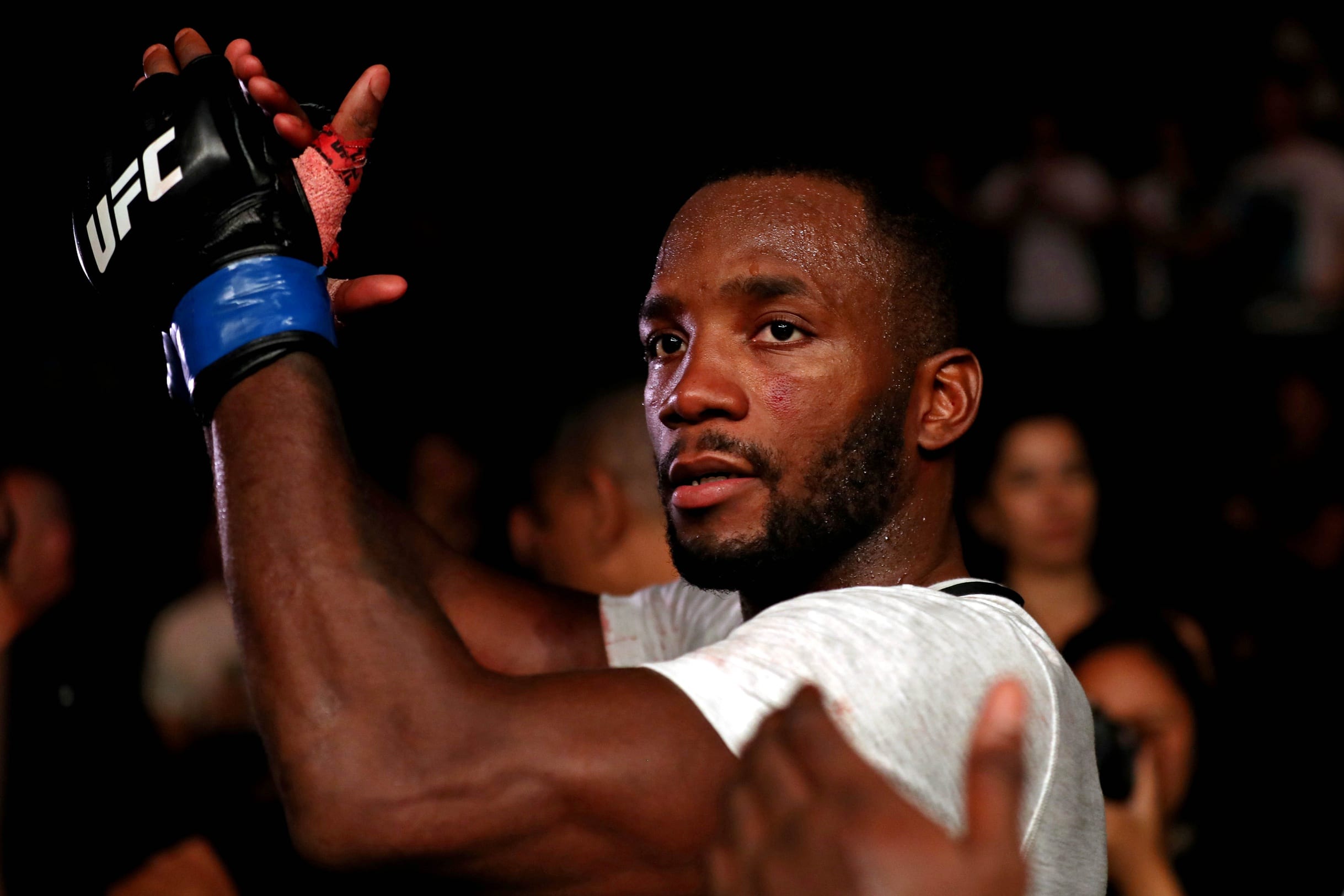 Earlier this morning (June 23, 2018), rising welterweight contender Leon Edwards picked up an impressive unanimous decision victory over veteran Donald 'Cowboy' Cerrone.
Speaking on his victory after the fight, Edwards admitted that he was hoping to finish 'Cowboy':
"I wanted to go out there and put him away," Edwards told MMAjunkie. "That would have made a mark for me to bring the UFC back to Birmingham, (England)."
Prior to the fight, there seemed to have been a bit of bad blood between the two, likely stemming from some of Edwards' brash comments. The 26-year-old, however, claims that he wasn't talking trash:
"I wasn't talking (expletive)," Edwards said. "I was just saying he was an older guy. He took it personally and said he was going to be angry. It is what it is.

"In the fifth round, I was just talking to him and said, 'You said you wouldn't slow down in the fifth round. Now what are you doing?'" he said. "Once I got the range on him, he's not a fast-paced fighter. He does the same thing every fight, so that's all it was."
Regardless of the fact that he didn't score the finish, Edwards is still hoping to land a fight in his hometown of Birmingham, England and he has a potential opponent in mind as well:
"I was going on the rankings, and everyone else was matched up," Edwards said. "Masvidal, he's been around the game a long time, so why not go out there and take him out? To bring the UFC back to Birmingham and headline the bill with my teammate Tom Breese and my brother Fabian would be amazing."
Masvidal, who hasn't competed since dropping a decision defeat to Stephen 'Wonderboy' Thompson last November at Madison Square Garden in New York City, has been on the sidelines for quite a few months, but he's recently expressed his interest in returning soon and a bout against Edwards could make sense.