The Korean Zombie retrieves lost glove following retirement fight against Max Holloway at UFC Singapore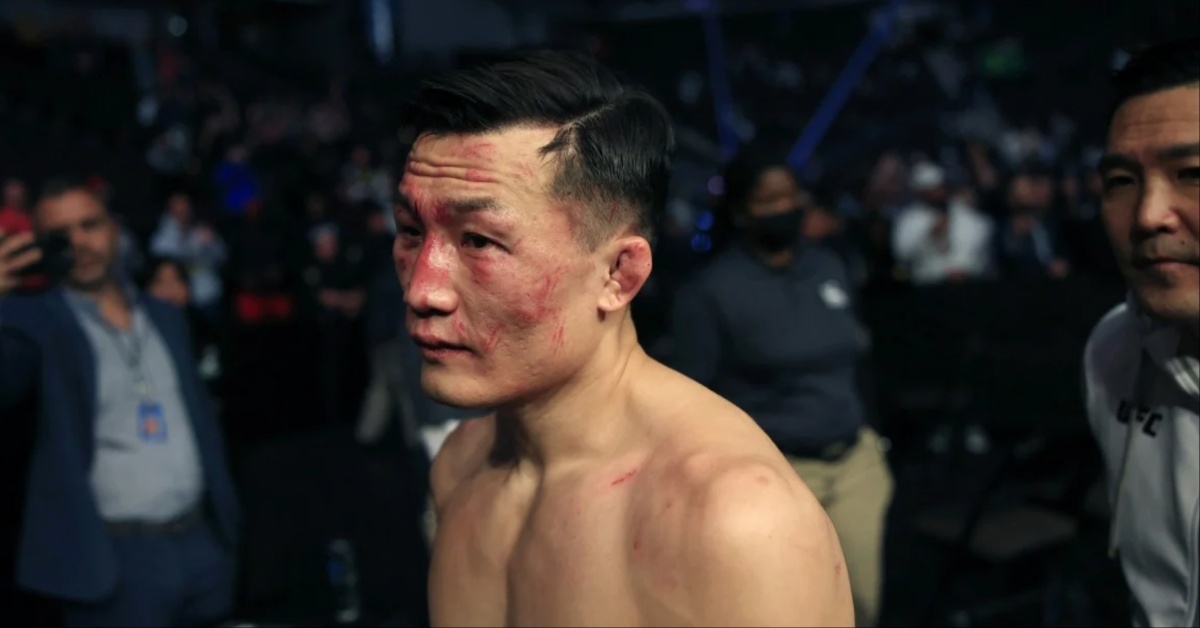 The Korean Zombie receives a thoughtful retirement gift from former opponent, Max Holloway.
Chan Sung Jung, who is commonly referred to as 'The Korean Zombie' officially ended his career after facing off with Holloway late last month. Jung leaves the sport with a legendary resume and great accomplishments, but also leaves behind a last memory of a respectful and caring man.
Opponents never seem to have anything negative to say about Jung, and paired with his exciting style, is well-liked by fans.
The Korean Zombie receives gift from Max Holloway
Although the pair went to war, with Holloway eventually earning a knockout win, the respect between he and Korean Zombie was prevalent.
"If you're a fighter, you'd probably know how much retirement gloves mean to a retired fighter, especially for me, who's never got around to getting that belt," Zombie said via his YouTube channel. "So Max knows exactly how much it means for me to keep the glove that was used in the fight. So Max reached out to me and Jay Park and offered to send me his gloves from the fight.
When I saw his message, I was like, 'How on Earth could he be so nice?' I mean, there's absolutely no need for him to do this, and it's difficult for a fighter to just give away his or her gloves, let alone reaching out and offering them first." (H/T MMA Fighting)
The Korean Zombie was hoping to take the gloves home as a souvenir, but unfortunately for him a fan pinched them while he was walking back to the cage. Korean Zombie would continue, heaping praise on the always respectful Holloway.
"As you might know, right after the fight, I mean, Max completely knocked me out, so he would have wanted to get all that attention, do a little bit of mic work, show off his skills and what not. But during post-fight interviews, he barely mentioned his own performance in the fight," Jung said.
"Seeing Max show love and respect after the fight literally made me feel kind of blessed that Max was my last opponent. I mean, up until the very last moment he's making me emotional. It made me deeply realize the character Max has. I'm definitely inviting him over to Korea one day."
What is our favrioute moment from The Korean Zombie's career?