'Korean Zombie' coach Eddie Cha wanted 'an easier fight' before settling on Max Holloway at UFC Singapore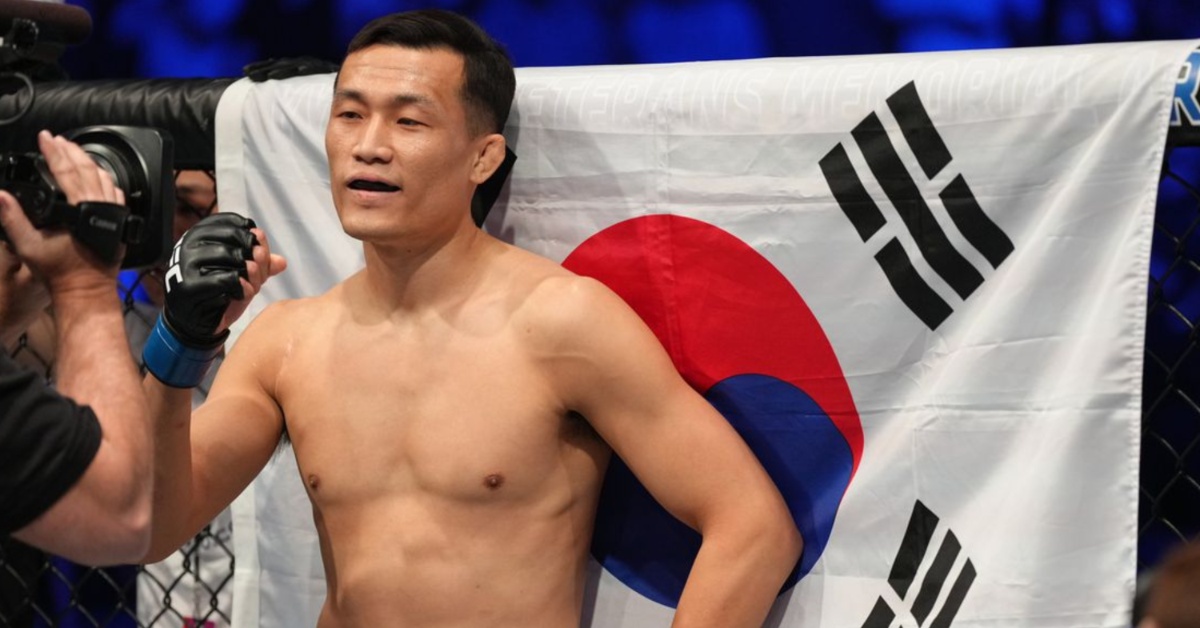 'The Korean Zombie' may be in for a long night at UFC Singapore, but Chan Sung Jung got exactly what he wanted according to longtime coach Eddie Cha.
On August 26, the South Korean fan favorite will return to the Octagon for a main event clash with one of the most complete strikers in UFC history, Max Holloway. The bout will come more than a year removed from Jung's one-sided affair against reigning featherweight champion Alexander Volkanovski. While 'The Korean Zombie' gave it everything he had, Volkanovski proved to be entirely too much for Jung that night.
As a result, oddsmakers have overwhelmingly favored Holloway in their highly anticipated clash later this month. Currently, 'Blessed' is listed as a massive -850 favorite, meaning that an $850 bet on Holloway would net you a $100 profit. 'Korean Zombie' currently sits at a +520 underdog, turning your $100 bet into a cool $520 should Jung pull off what many would consider to be a massive upset.
This is the Fight 'Korean Zombie' Wanted
Initially, Eddie Cha, the longtime coach of Chan Sung Jung, was lobbying for a much easier fight in his fighter's featherweight return, but 'Korean Zombie' was intent on fighting the best man available. That just so happened to be the former 145-pound king, Max Holloway.
"It doesn't matter if he's a 10-1 favorite or an underdog, he's still going to go out there and do his thing," Cha told MiddleEasy. "But I don't think there's any pressure on him at all. He has everything to win. I think Holloway's ranked No. 1 right now and he has nothing to really lose. More importantly, this is the fight he wanted.
"We all wanted an easier fight for him as he's kind of going into the tail-end of his career, but he's always looked up to Max and this is the fight he wanted, and we all want to see it. I said, 'You've earned that right to kind of pick and choose who you want to fight with,' and I think Max wanted it too. I think it'll hopefully be a great matchup" (h/t MMA Junkie).
Most fans came to be familiar with 'The Korean Zombie' following his instant classic with Leonard Garcia at WEC 48 in 2010. Shortly after, the promotion was absorbed into the UFC and Jung quickly became a fan favorite thanks to his unique offense and balls-to-the-wall style. During his run inside the Octagon, Jung has earned victories over Dustin Poirier, Denis Bermudez, Renato Moicano, Frankie Edgar, and Dan Ige.
His opponent at UFC Singapore, Max Holloway, is coming off a big win over Arnold Allen, snapping the featherweight standout's 10-fight win streak in decisive fashion at a Fight Night in April.