Kimbo Slice Returns Against Ken Shamrock On June 20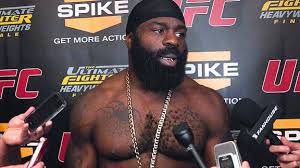 When former UFC and EliteXC competitor Kimbo Slice recently signed with Bellator MMA, speculation immediately ran rampant as to whom his first opponent would be.
Today (Thurs., February 26, 2015) we've found out, as the promotion just announced that Slice will take on 51-year-old former UFC champion and MMA legend Ken Shamrock on June 20 from St. Louis, Missouri:
The fight that almost happened, well, it's happening! #BellatorMMA http://t.co/rIwvjFFUBM pic.twitter.com/VhUbaiHa9K

— Bellator MMA (@BellatorMMA) February 26, 2015
There's no doubt that the booking will come with a sizeable amount of controversy, as the 41-year-old Slice is 1-2 in his last three fights, with the last one taking place in 2010.
Shamrock has fared even worse as of late (if you could even call it that), losing seven out of his past nine bouts with his last fight also in 2010.
But both fighters still have name recognition despite the supposed illegitimacy of the bout, and Bellator may be going the route that gains them the most viewers.
Is this a fight you'll be excited to see, or is a freak show that screams desperation from MMA's second son?