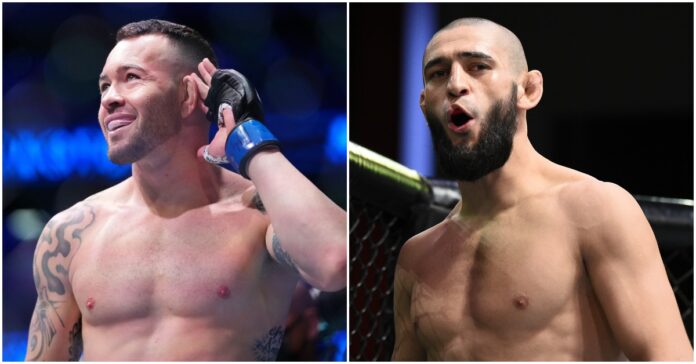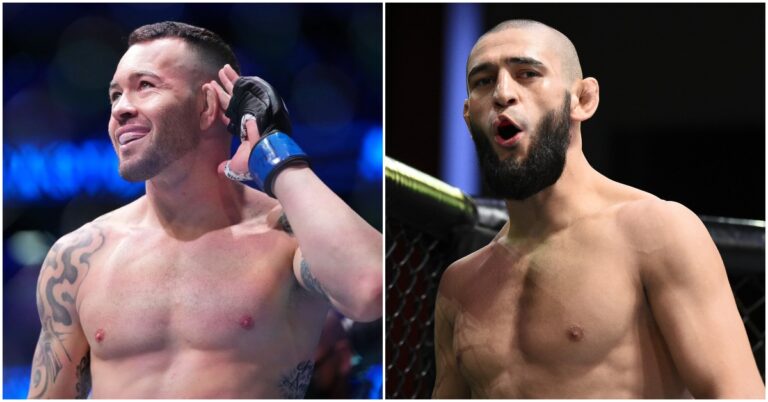 Rising UFC star Khamzat Chimaev took aim at former interim welterweight champion, Colby Covington, stating that Covington 'represents cowardice'
In a recent Twitter tirade by No.11 ranked welterweight, Chimaev berated the often polarizing Covington. This is not the first time that Chimaev has took to social media to call out just about every fighter on the roster, including UFC royalty, Conor McGregor, Nate Diaz and George St Pierre.
Will Khamzat Chimaev vs, Colby Covington Happen Next?
Chimaev has been as close to perfect as you can get throughout his UFC career and is quickly moving up the ranks. The Chechen-born fighter has had four fights in the UFC, four stoppage wins, has only gone in the second round once, and has absorbed one strike. Most recently taking out No.11 ranked (at the time) JingLiang Li in a dominant display, ending in a first-round submission victory.
Chimaev's talent is evident and he has the confidence to match, calling out all the big names and more than willing to jump in the octagon with them. Due to Chimaev's complete domination of his opponents so far, UFC president is Dana White is more than happy to push him. So theoretically if Chimaev wins a couple, even one more fight, a fight with Covington is feasible.
So what does Covington have to say? well when asked about Chimaev in an interview with MMAFighting, Covington had this to say "He's a joke. He needs to beat someone worthy — someone in the top 5, someone in the top of the rankings, not just fight hand-picked people.
"What does he have, four UFC fights? The media loves to rush these kids and these hype jobs. This is fighting, man. People can get seriously hurt from rushing people like that.
"But if you guys want to rush a guy, take some time off of his life and send him for a hospital treatment, then, yeah, the door is open for that. I love doing good business and I love doing business with the UFC. It would be an honour to beat who they want me to beat, and if that's the name they put in front of me, I can promise you that I'm gonna train extremely hard and I'm gonna show a new skill set the world hasn't seen yet."
What do you think? How would a fight between Khamzat Chimaev and Colby Covington go?