The UFC's lightweight title picture continues to look scattered with division champ Conor McGregor's return currently unknown, but that isn't stopping No. 1-ranked Khabib Nurmagomedov's team from lobbying for the next shot at 'Notorious'.
As of late the rumors circulating the mixed martial arts (MMA) newswire is that Nurmagomedov will be clashing with No. 2-ranked Tony Ferguson for the interim 155-pound strap, but according to 'The Eagle's' manager Ali Abdelaziz during a recent interview with MMA Junkie, nothing is set in stone just yet:
"Of course not," said Abdelaziz. "I hope this thing comes together," Abdelaziz said. "They don't have peace right now. I support Tony Ferguson."
Another rumored match-up being discussed is a bout between Nurmagomedov and current UFC featherweight champion Jose Aldo.
While the potential bout may sound good to most MMA fans at a glance, Abdelaziz believes that fighting Aldo would do nothing to propel him into the conversation of possibly facing McGregor; and could actually hurt his chances at the lightweight throne:
"What does Khabib have to gain from fighting Aldo? Zero," he said. "But what happens now is that Aldo has it in his head that he has nothing to lose. If he beats Khabib, then he can fight (lightweight champ Conor McGregor). I'll put money on it: Conor will never fight Aldo again.

"If Khabib fights Aldo and beats Aldo in 16 seconds, Conor will say, 'Yeah, I beat him in 13 seconds.' It will give Conor ammunition to run away from Khabib even more."
Abdelaziz would go on to state that he believes upon McGregor's return, he won't be returning to the lightweight division, but will instead challenge for the UFC's 170-pound crown:
"Let me make a prediction: McGregor's next fight is going to be Tyron Woodley for the welterweight title," Abdelaziz said. "This is the fight that's going to happen. Every sign is this is going to happen."

"Now, when Conor fights Woodley, (his management goes), maybe I won't ask for this much money because (the UFC says) that's OK, Khabib is ready to fight," he said. "Now, Khabib has become the boogeyman the UFC uses for leverage in negotiations. I'm OK with that."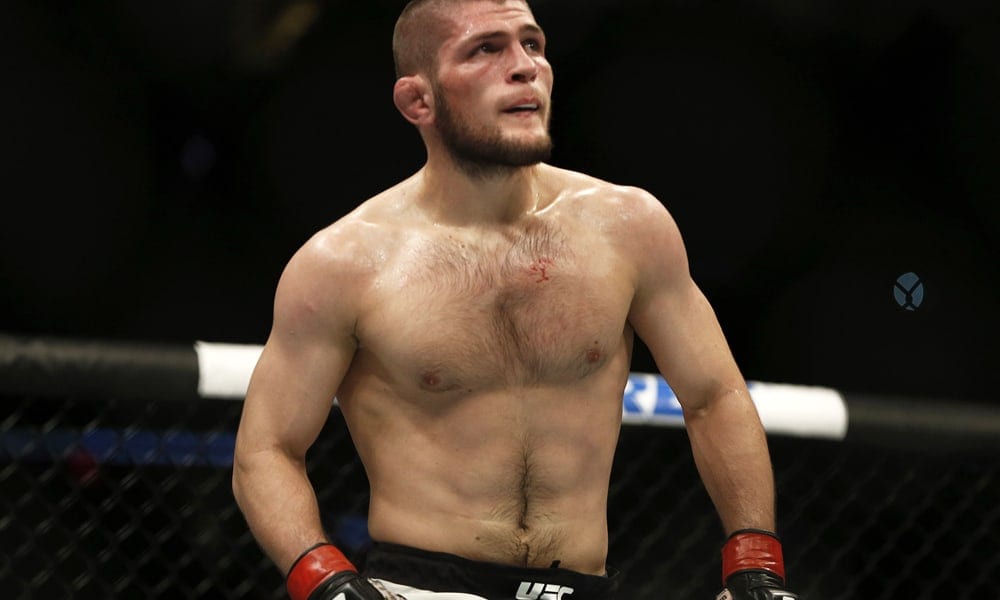 'The Eagle' will instead now focus his sights on getting through Ferguson to earn the next shot at the lightweight crown, and if he's able to down 'El Cucuy', he's going after 'the head of the snake' in McGregor next:
"If he kills Tony, that's it," Abdelaziz said. "After that, we're going for the head of the snake, the big cobra, Conor."
What do you think the next bout to make in the UFC's lightweight title picture should be?