Khabib Nurmagomedov Updates Weight Status Before UFC 229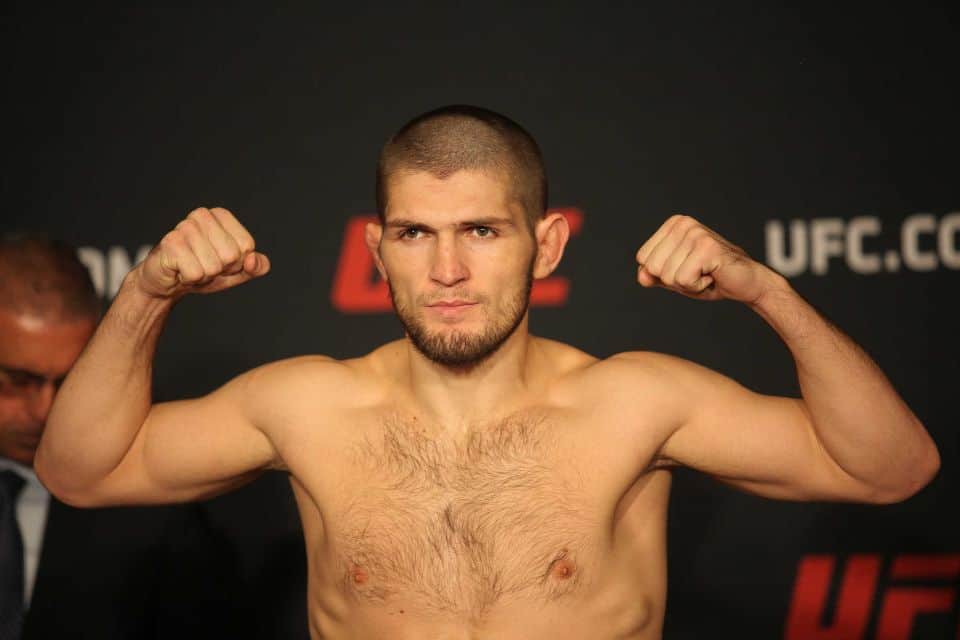 It's time Khabib Nurmagomedov updates his weight status heading into Saturday's (Oct. 6, 2018) UFC 229 from Las Vegas.
The lightweight champion's weight has been a hot topic before the biggest fight of his career. It's for good reason. Nurmagomedov was missed weight before. His scheduled UFC 209 interim title bout with Tony Ferguson was called off as a result.
Uncertainty brews and McGregor's team is even concerned about the Dagestani combatant being on point at weigh-ins. It would be an extremely costly weight miss. The undefeated Nurmagomedov is most likely headed for his biggest payday. More importantly, he could finally become a mainstream star with a victory. He won't make McGregor's record-breaking MMA payday, but it will certainly be Khabib's most lucrative purse.
The fight has to happen first. The MMA world is on pins and needles hoping that their biggest-ever match goes off without a hitch in five days' time. Khabib has certainly dealt with a ton of serious injuries in recent years.
But fear not, he claims.
'The Eagle' said on this week's "Ariel Helwani's MMA Show" that he was thankful to be in good shape. He clarified that his weight was good:
"Now I have belt, I am undisputed, undefeated. Now, this is my third fight in my last nine months. It's like we part of the pay-per-view, everything And like five days before the fight, this is crazy.

"Now we're here, my weight is good, my shape is good. I'm 30 years old, I'm still hungry, I'm still young for this sport. This is crazy."
The champ claimed he was already at 166 pounds and would make weight "no problem" for the match.
Beyond that, Khabib obviously has a long history with McGregor.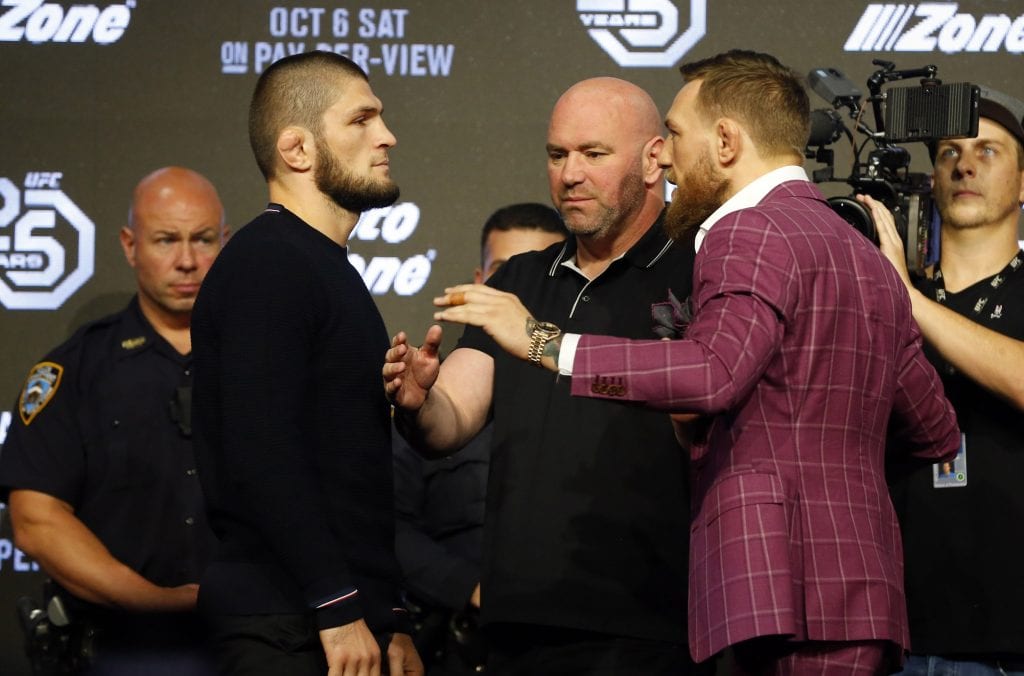 More Than Personal
The Irish former champion was arrested for his infamous bus attack this April. He threw a metal dolly through a bus containing Nurmagomedov prior to UFC 223.
Because of the scene, Helwani asked Khabib if the fight was more than just a title defense. "The Eagle" admitted that indeed it was. Nurmagomedov claimed he was chomping at the bit to make McGregor pay:
"Yeah, I agree. This is a little bit more than defending my title, more than fight for the title. You know this more than like, fight. It's a little bit personal for, of course, and you know, I wanna make this guy pay, you know? This guy gonna pay about everything, what he say, what he did.

"In like five days, I'm gonna be very happy. We here now, and we very close."
But he stopped short at sounding cocky before the biggest fight of his life. The always-humble Khabib acknowledged that McGregor had lethal timing and striking skills he could not underestimate:
"I'm not underestimating this guy, I know this guy have good timing, good boxing."