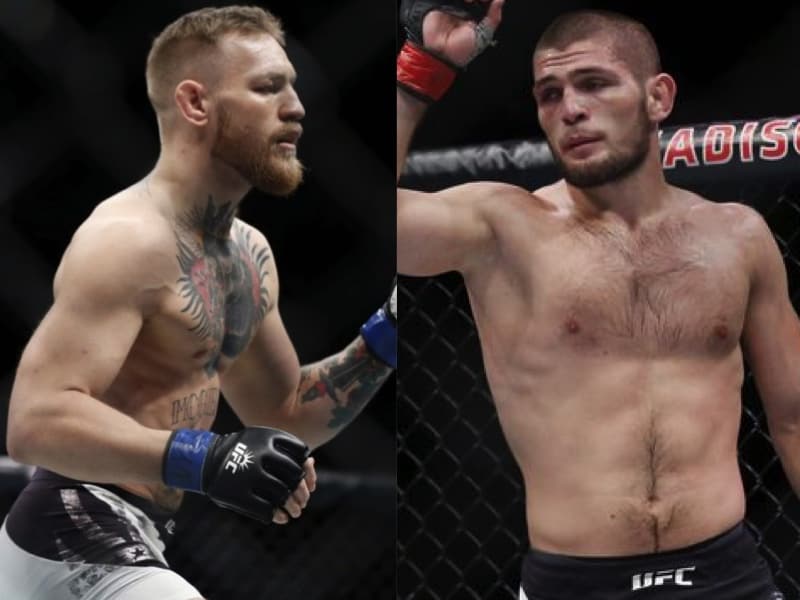 Khabib Nurmagomedov says the grandfather of former UFC lightweight and featherweight champion Conor McGregor killed the Irish.
Bad Blood
The build for this fight is no doubt personal going into their lightweight title fight in the headliner of the UFC 229 pay-per-view event. From the harsh talk to the bus incident to the arrest of the former champ and now this.
The open workouts for this event were quite the show as there were several big name fighters who had a lot to say to those fans who attended. That includes Nurmagomedov, who made a bold statement.
Khabib Nurmagomedov Says
After doing a quick workout where he received boos by fans of McGregor, the UFC lightweight champion took the microphone where he took some shots of his own not only at McGregor but his Irish fans.
"In three days, you're gonna like me. You're gonna like me in three days. I have question for Ireland. What about your language? What about Irish language? Where is your language right now? What's wrong with your language? You guys change it? What about your language? Please someone can give me answer? You guys with England right now?"
McGregor's Grandfather
This is when the UFC lightweight champion talked about Conor's grandfather and made some interesting claims.
"This guy talks (about) them fighting against English but his grandfather, Christopher McGregor was with the English navy. And he killed your people. And now you guys support him (H/To to Bloody Elbow). I'm gonna change this Saturday night."
Solid promo from Khabib. pic.twitter.com/GIo5aQurlw

— Ariel Helwani (@arielhelwani) October 3, 2018
The UFC 229 pay-per-view event is set to take place on Saturday, October 6, 2018 at T-Mobile Arena in Las Vegas, Nevada.