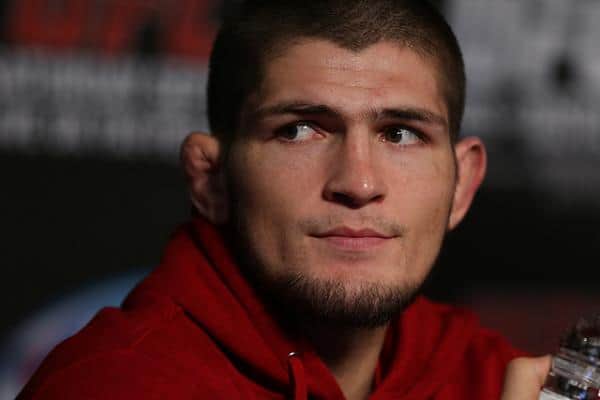 Unlucky UFC lightweight Khabib Nurmagomedov is out of the running once again, this time he's taken out of a huge fight with Tony Ferguson at The Ultimte Fighter 22 finals in December. Once again, following numerous knee surgeries, 'The Eagles' has been struck hard by the injury curse. Before you jump on The American Kickboxing Acadamy for their training methods, the injury is reported to have happened in Russia.
The unbeaten (22-0) top ranked lightweight just hasn't been able to catch a break since his last win, a 2014 decision over current champion Rafael dos Anjos. A win over the streaking Ferguson would undoubtedly have sent the Russian Sambo wrestler in to the top of the title mix, as it stands, Nurmagomedov now says he may never return to fighting. As per his Instagram account:
Although he tried to battle through the injured rib, it's reported that he was unable to get medically cleared. According to Ariel Helwani, the UFC is looking to replace 'The Eagle' with Brazilian striker Edson Barboza.
Stay tuned for more updates on this unlucky lightweight contender.
If you enjoyed this story, please share it on social media!