Kevin Lee confirms July rematch with Tony Ferguson targeted for UFC 290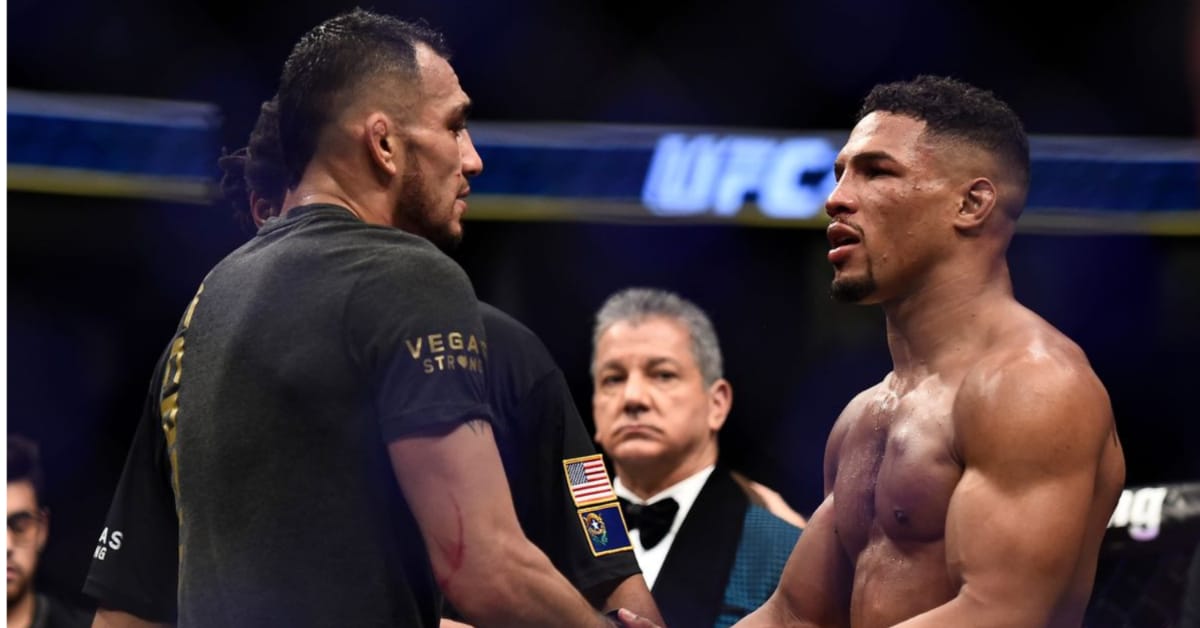 Former UFC interim lightweight title challenger, Kevin Lee calls for a rematch with fellow veteran, Tony Ferguson.
In February of this year it was announced that Lee had resigned with the UFC, ending what was around an 18 month absence from the promotion. Lee ended his initial run with the UFC with a disappointing 1-4 record in his last five fights, once benign considered one of the brightest prospects in the 155lb.
One fight outside of the promotion saw him fight Diego Sanchez on Khsbib Nurmagomedov's Eagle FC, defeating a brave Sanchezby unanimous decision.
Kevin Lee wants Tony Ferguson on return
It is no surprise to see the talented Lee back in the UFC and is eager to return to competition, eyeing a big name for July of this year.
"Me and Tony Ferguson," Lee said to Helen Yee. "A lot of people are calling for that fight, they wanna see the rematch. I feel like it's gonna right a whole bunch of wrong that kinda happened back in 2017 and it's gonna put me right back on the right track.
"I feel like that's the fight that people wanna see, its a great fight for Tony, it a great fight for me, it's a great fight for the UFC. We had a great fight the first time, I don't think people realise the significance of the first time we had it so I think its only right we run it back."
While Lee is clearly pushing for the fight, he also sated that there was an actual plan in place to get it don't, on the contingent he completes his USADA testing.
"Were gonna do international fight week is what I'm hearing, they're gonna run me through USADA for the full six months."
Do you want to see Kevin Lee Vs. Tony Ferguson II?