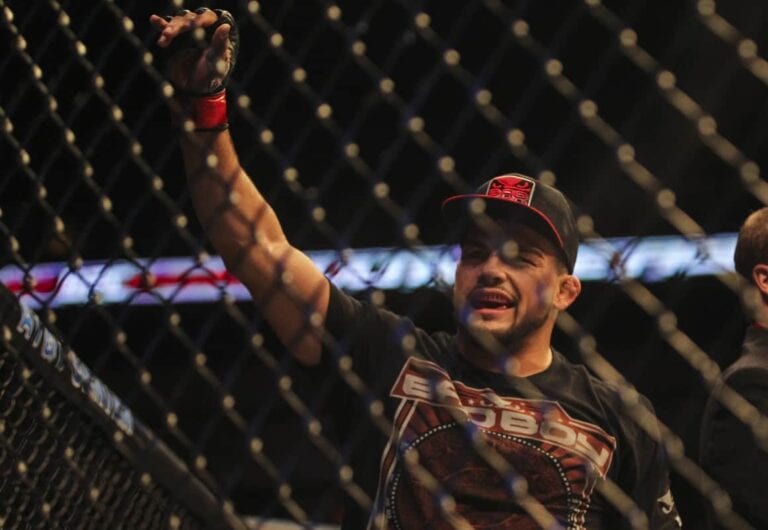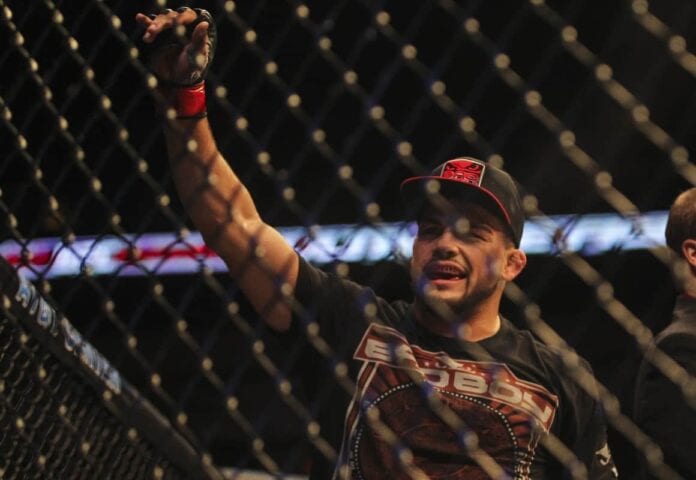 In his first fight since getting booted from the Ultimate Fighting Championship's (UFC) welterweight division, Kelvin Gastelum (11-1) had a chance to beat a former Strikeforce champion in Nate Marquardt (33-15-2) at UFC 188 in Mexico City. Mission accomplished, and then some.
Gastelum threw some combinations at the start of the first round. He landed a couple of leg kicks on Marquardt. Gastelum then landed a few jabs on "The Great." A right hand connected for "The Great," but the story of this fight was Marquardt's inability to answer his opponent's jab. Gastelum got Marquardt on his back at one point. Marquardt was able to get the fight back to the feet. The round ended with Gastelum staggering Marquardt with some left and right hands to the chin.
Gastelum continued to stick his opponent with jabs. A kick to the body connected for Gastelum. Gastelum then backed Marquardt to the fence and unloaded on combinations including a knee to the face. Marquardt went down and Gastelum reigned down punches. Marquardt stood back up briefly. Gastelum dragged Marquardt back down with ease. "The Great" rolled into full guard as Gastelum looked to attempt a rear naked choke. With Marquardt's back exposed again, he attempted to connect with a back elbow. The round ended with Marquart on his back and Gastelum standing.
As Marquardt returned to his stool, his coaches asked him if he had enough and his corner put an end to the fight.
Final Result: Kelvin Gastelum def. Nate Marquardt via R2 TKO (corner stoppage, 5:00)