BMF titleholder Justin Gaethje is not the same man that fought Oliveira last year: 'I am a different person'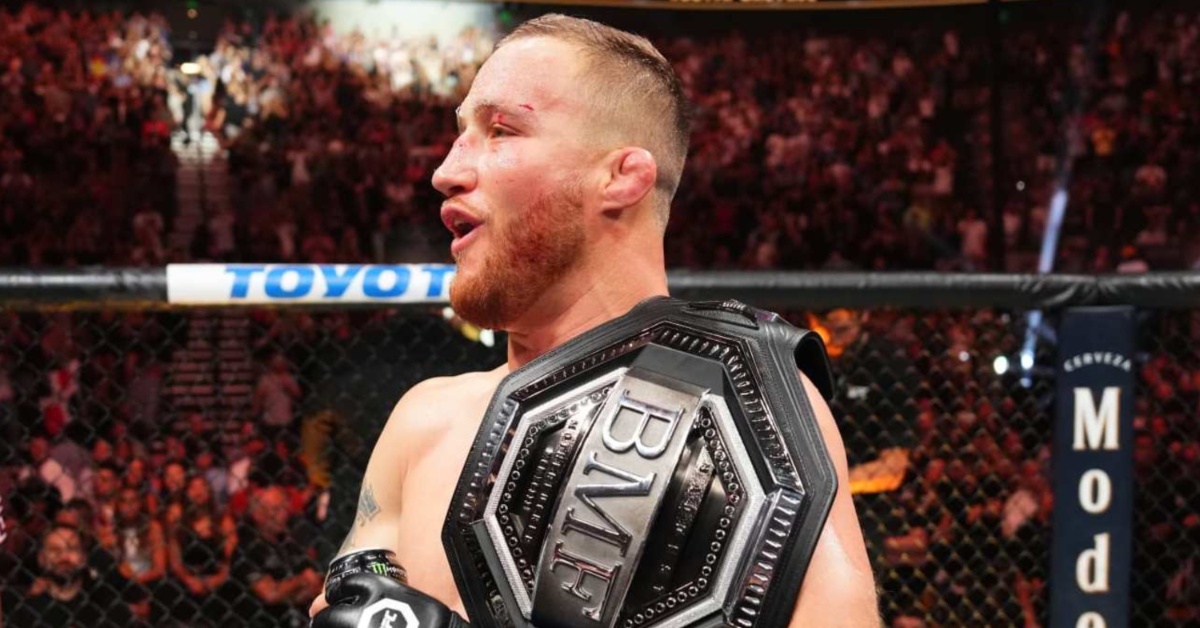 Justin Gaethje doesn't recognize the man that stepped inside the Octagon with Charles Oliveira at UFC 274.
'The Highlight' has been dubbed as the promotion's most dangerous fighter following his stunning second-round head kick KO against Dustin Poirier at UFC 291 last month. But just last year, Justin Gaethje was a completely different fighter. In fact, he was so different that Gaethje doesn't even recognize himself when looking back on his disastrous title tilt with former lightweight world champion Charles Oliveira.
"I made a huge mistake and I really got caught up in the moment when I fought Charles Oliveira," Gaethje told ESPN. "Like if you look at the difference between my walkout in this fight and the Charles Oliveira fight, like, I am a different person. I do not recognize the person that fought Oliveira. It's still a battle that I'm going to face every single time I step in there, to not get caught up in the what are we doing, what's it for.
"Outside of just being present and trusting in my preparation and trusting in my intuition and being calm in that sense or in that arena, and I think again it was just a mistake I made," Gaethje continued. "It was kind of the last learning lesson that I needed because I still wasn't convinced that whether I'm aggressive or not aggressive, I didn't think that was a huge factor. I thought I would still perform the same way but it certainly was a detriment to my performance that night" (h/t MMA Junkie).
With his BMF title win over Dustin Poirier, Justin Gaethje solidified himself as the next man in line for a lightweight title opportunity.
Justin Gaethje's Next Opponent Will Be Revealed in Abu Dhabi
On October 21, the promotion will return to Abu Dhabi for UFC 294, featuring a rematch between Oliveira and reigning 155-pound king, Islam Makhachev. The winner will likely be tasked with defending the title against Gaethje in early 2024.
When the time comes, Justin Gaethje will be 100% ready to put on a performance, just as he did against 'The Diamond' in Salt Lake City.
"I'm skipping towards the cage, I'm singing a song that I don't even understand the words to, kind of like Dustin came out, just hyped up," Gaethje said. "Dustin came out for a war and I gave him a ballet, and it was the best thing I could have done. I mean he was expecting a war and I gave him the opposite. I guarantee that frustrated him and he was probably very surprised, and it was perfect. It worked out perfect on my end."