Julianna Pena blasts UFC 297 title fight between Pennington – Bueno Silva: 'I'm sorry you're going to be force-Fed this'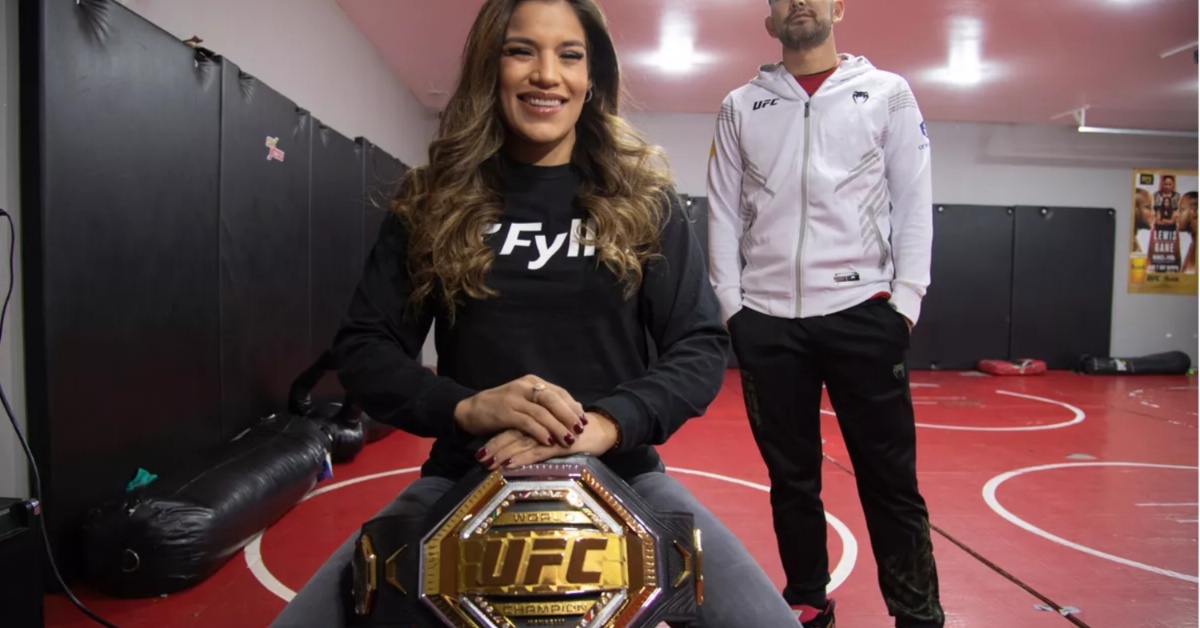 Julianna Pena speaks on the upcoming fight between Raquel Pennington Vs. Mayra Bueno Silva for the vacant UFC bantamweight title.
With the retirement of long-time champion Amanada Nunes, the UFC had to decided which way to take the title picture. They opted to give the opportunity to Pennington and Silva, who have both enjoyed runs of success in their recent outings.
This left former champion Pena, who shocking defeated Nunes at UFC 269, on the outside looking in. however, she stated that was not involved in the fight as she was still not recovered from the injury that forced her out of her fight with Ireena Adana.
Julianna Pena talks upcoming bantamweight title clash
Appearing on Ariel Helwani's recent MMA Hour live show, Pena discussed the upcoming.  'The Venezuelan Vixen' continued her amplified persona, apologising to the fans that she couldn't be  apart of it.
"I'm sorry you guys are going to be force fed this horrible interim title fight — it's going to be interim because they're belt warming until I come back," Pena said. "Apologies that I can't compete, but my next fight will be for a title. Whoever wins between those two chicks, I'll be fighting the winner.
Pena continued, stating that she won't be back in action till summer of next year.
"I know that everyone didn't believe me when I said I had to fall out when I was fighting Amanda [for the trilogy bout], but I legitimately did have an injury and I'm still trying to heal from that," Pena said. "I'm not trying to give out every single injury because you have to keep a couple of cards close to the chest, but I am injured. I won't be back until summer."
Will Julianna Pena become champion again?