Julianna Peña eyes Nunes – Aldana title fight following UFC 289: 'I look forward to fighting the winner'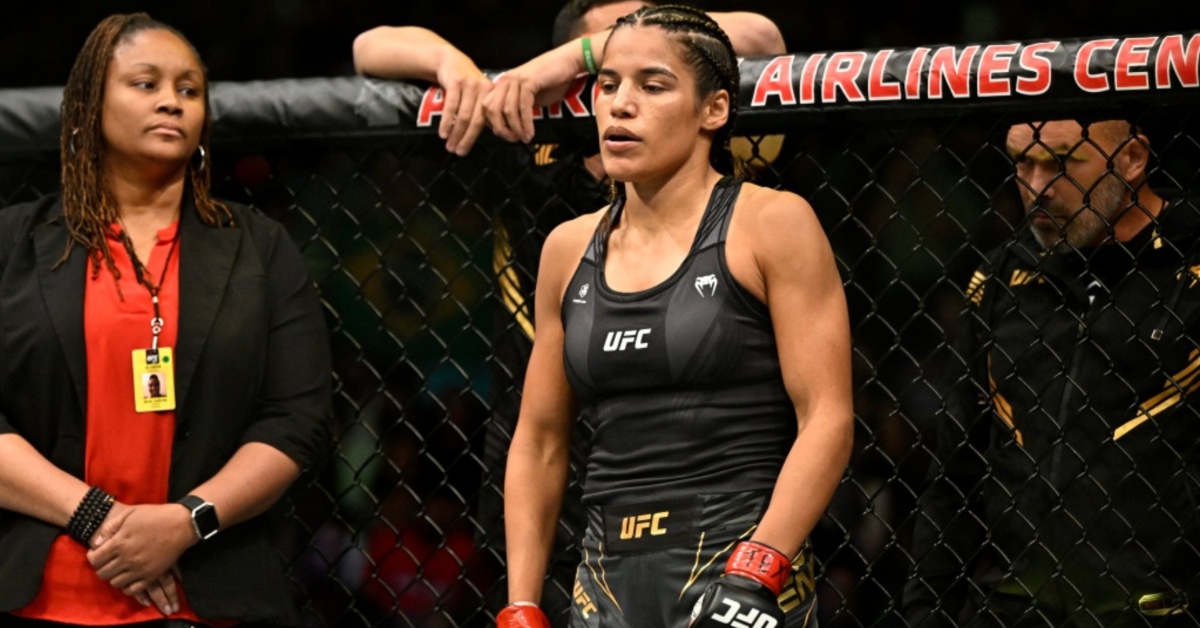 Julianna Peña has addressed her withdrawal from this summer's UFC 289 pay-per-view headliner with two-weight champion, Amanda Nunes, confirming her plans to return in a bantamweight title fight against either the Brazilian, or new challenger, Irene Aldana.
Peña, the current #1 ranked bantamweight contender and former undisputed bantamweight champion, was scheduled to headline UFC 289 on June 10. from the Rogers Arena in Vancouver, British Columbia, Canada, however, withdraw from the clash with Nunes after suffering fractured ribs ahead of the bout.
As a result, Bahia native, Nunes has since booked a headlining fight against surging Mexican striker, Aldana – with the matchup taking main event honors at the UFC 289 flagship event in Canada.
Releasing a statement in the wake of her withdrawal and rib injury, Peña confirmed her intentions to fight either Nunes or Aldana for gold following UFC 289 this summer.
Julianna Peña eyes title fight in return from injury later this year
"Hi. Wanted to give it a few days before I addressed the situation," Julianna Peña posted on Instagram. "I am out of my fight in Vancouver for UFC 289. I am absolutely gutted. You guys only see us preform on one night but I wish you guys could see the other side of what fighters have to go through on a daily basis. A fighter's life is not an easy road but it's one that lights my soul on fire. It's my passion and I do it everyday with my whole heart. I give my everything every time I step into the Octagon and I wanted nothing more than to make this fight possible."

"Going into a fight, you're never 100 percent but in this case, the doctors intervened and I was forced to withdraw," Julianna Peña continued. "I train so hard and as you can see from my pictures I've been pouring my heart and soul into this camp to show you guys how obsessed I am at improving myself. Unfortunately, it's going to have to wait, I trust in God's plan and have faith everything will work out for the best."
"I give my sincerest apologies to UFC and Amanda Nunes. Wishing both Irene Aldana and Amanda Nunes a great fight, looking forward to fighting the winner to regain my belt! Oss."