UFC heavyweights Josh Barnett and Roy Nelson have been paired to face off in the conclusion of a new UFC reality TV series. The promotion is bringing us UFC: Road To Japan, in what appears to be an attempt by the UFC to revive the somewhat lost Japanese MMA culture.
Once the Mecca of Mixed Martial Arts, Japan was the host of the biggest MMA promotion of the time Pride FC. The show provided some great UFC champions and characters after it's demise, and it's go-to venue of the Saitama Super Arena will play host to the Road To Japan finale featuring Josh Barnett vs Roy Nelson.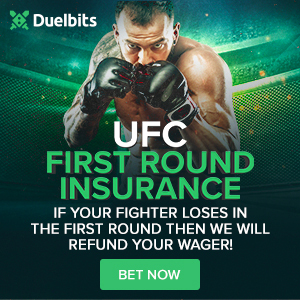 As per UFC Executive Ken Berger:
"We are very happy to be bringing our live event to the Saitama Super Arena once again this year. There is a rich and diverse MMA talent in Japan, and we're positive that through 'Road to UFC: Japan,' we will uncover more UFC prospects."
The show doesn't follow the format of the UFC's original reality series 'The Ultimate Fighter', in that the competitors won't be living together during the filming that starts this month. The show will begin airing in Japan in September of this year.
Barnett has been out of action since getting starched by Travis Browne's elbows at UFC 168 in 2013. He recently defeated Ryron Gracie during Metamoris 6. Nelson will be hoping to bounce back from two straight losses, tallying 1-4 record in his last five.
'The Warmaster' still fills the number eight spot in the obviously shallow top end of the heavyweight division. 'Big Country' is on the fringe f the division at number 13.
Josh Barnett vs Roy Nelson, who you got?
Follow @Rorylowkick

Follow @LowKick_MMA

Tweet