Josh Barnett: Andrei Arlovski Is 'Not Going To Be Good Enough'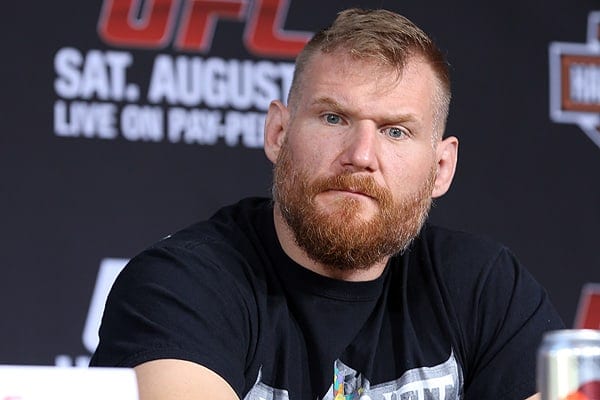 Two former UFC heavyweight champions are set to do battle in the main event of this weekend's (September 3, 2016) UFC Fight Night 93 from Hamburg, Germany as No. 6-ranked Andrei "Pitbull" Arlovski will take on No. 9-ranked Josh "Warmaster" Barnett. Both men have struggled as of late, but Barnett appears to be quite confident heading into the bout.
Despite the "Pitbull's" previous accomplishments, the "Warmaster" simply feels as if Arlovski won't be 'good enough' to beat him this weekend on FOX Sports 1:
"He's done so much over so long of a career and everybody has witnessed his talent time and again. But, I'd like to think that whatever he possess now is not going to be good enough. And to say that whatever he had then was never going to be good enough. But, I have to go out there and implement my will upon him." Barnett said on The MMA Hour earlier this week.
Although his confidence is sky high, Barnett isn't over looking Arlovski, who has suffered back-to-back losses in his last two bouts. In fact, the "Warmaster" labeled his Belarusian opponent as a 'cornered animal':
"But, knowing how tough Andrei Arlovski is meant that I had to train incredibly hard, I had to keep a lot of things in mind while I was training to perfect my approach for this fight. He is not someone to take lightly and he isn't somebody to underestimate. I have ultimate faith in who I am and in what I possess to go into that cage. Knowing that, it doesn't diminish the fact of how dangerous of an opponent of how Andrei Arlovski is. He's coming off of two loses, but like people always say, it's like a cornered animal."
Barnett is also coming off of a loss to Ben Rothwell meaning both men will be looking to bounce back when the Octagon door closes in Hamburg.