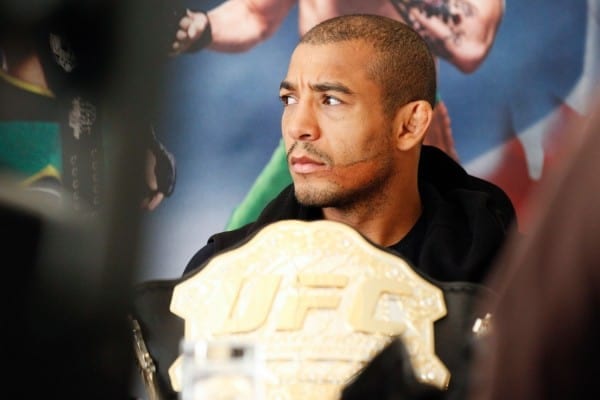 Jose Aldo and Max Holloway are set to main event UFC 212 on pay-per-view (PPV) from the Jeunesse Arena in Rio de Janeiro, Brazil to unify their featherweight titles on June 3rd, 2017.
Aldo originally ruled as the featherweight king for four years before being knocked out in just 13 seconds by Conor McGregor at UFC 194 back in December of 2015. 'Scarface' went on to win the interim 145-pound strap at UFC 200 when he defeated Frankie Edgar via unanimous decision.
He was later promoted to undisputed champion after McGregor was stripped of his title after not having defended the title for almost a year. 25-year-old Max Holloway would win the new interim title by knocking out Anthony Pettis in the main event of UFC 206, setting up his unification bout with Aldo in Brazil.
During a UFC 212 press conference in Brazil yesterday (April 11, 2017) Aldo spoke on his upcoming bout with 'Blessed', saying he's embracing the trash talk leading up to the contest as he knows it makes for a better financial payoff – as he found out in his feud with 'The Notorious One' (quotes via MMA Fighting):
"I think that this rivalry is great because it sells more and gives us money," Aldo said. "We're going through a new generation now that is completely different than when I started in the sport. When I started, athletes fought for honor, respect, philosophy. Today, it's not a real fighter. It's this joke. If you don't talk, you fight for nothing, you'll be left behind."

"Rankings mean nothing, you have to talk trash," he continued. "What drives this (sport) today is money, and that's super normal to me now. I made a lot of money (against McGregor), and I'm thinking about it now. I think about continuing being champion and having my honor and respect, but it's not worth being the good guy anymore. The thing is to talk trash. Talking makes the fight bigger. … When the fight is over, everyone goes in opposite sides with money in the pocket. You have to talk trash because that brings money."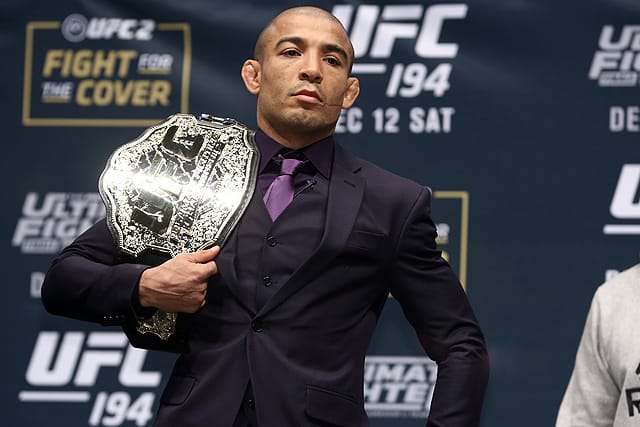 If all goes well against Holloway the Brazilian is looking forward to getting a few superfights under his belt down the line, after already having one at lightweight fall through earlier this year:
"I have this fight first, and after I win, I'll think about what's next," Aldo said. "The division has stopped for a bit. Not only my division, but lightweight too. I tried to get a fight done (at lightweight) but it didn't happen. After I win, we'll see. I already have a few fights in my head. I want superfights, to challenge other opponents. After I win, I have a plan in my head."
If you enjoyed this story, please share it on social media!